Thank You For Visiting Our Booth at IWF 2016
Wood Slab Giveaway
Congratulations to Tim S. from PA!!!
He is the winner of the IWF Wood Slab Giveaway!
But we want to give you a second chance to win a wood slab!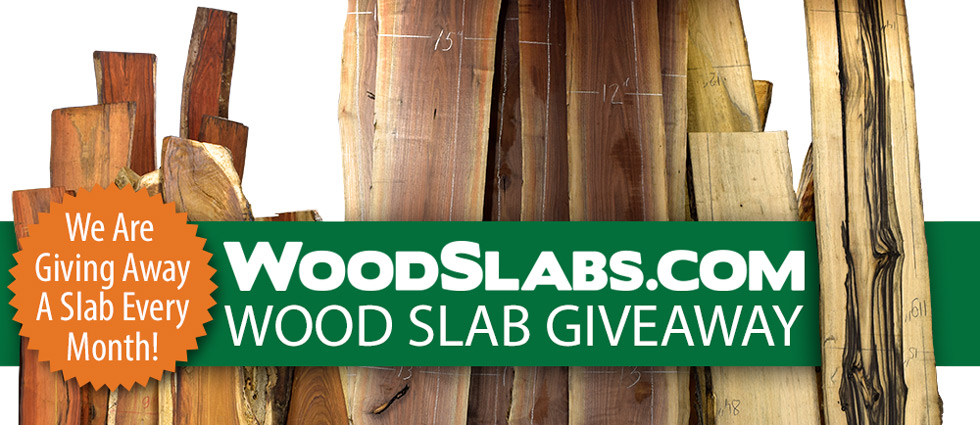 ENTER NOW FOR YOUR CHANCE TO WIN A WOOD SLAB
ALSO... You're always a winner when you shop with AdvantageLumber.com®. So we want to offer you these limited-time deals.
SPECIAL IWF SHOW OFFERINGS
Free Shipping Offer
Free Shipping Terms: $1500 minimum order. Not Applicable to Deck Tiles or other sale items. Offer only valid on Hardwood Decking, Hardwood Siding, & Deck Accessories.
Canada shipping terms can be found at: AdvantageLumber.com/canada
Plus, Receive a One-Time Discount
You are also qualified for a special, one-time discount of 8% off your next order. Just use coupon code: iwf2016 when ordering. You can mention this code to your Advantage sales representative or enter it in our online shopping cart when checking out.
This coupon code is valid at either the AdvantageLumber.com Online Store or WoodSlabs.com
SPECIAL IWF LUMBER SALE
Bolivian Pecky Walnut Lumber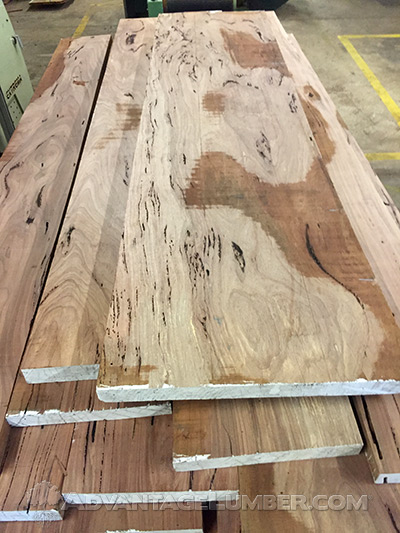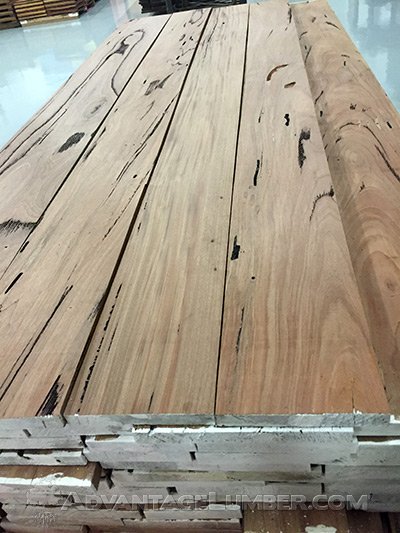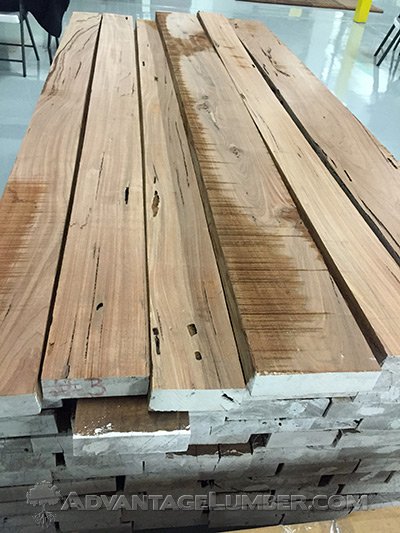 Bolivian Pecky Walnut (Cariniana Spp.) - Not actually a true walnut, but closely resembles walnut in color and grain. The figure is similar to pecky cypress. A bit denser than cypress, our pecky Bolivian walnut machines well and holds together better. Great for furniture, ceilings, and other millworks. This wood is amazing! We have pieces up to 29" wide and lengths to 12'. 4/4, 6/4, and 8/4 kiln-dried and ready to work.
Bolivian Pecky Walnut

4/4 -
Bolivian Pecky Walnut

6/4 -
Bolivian Pecky Walnut

8/4 -
Live Oak Lumber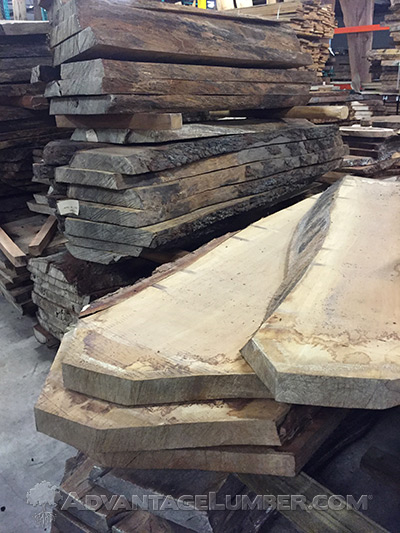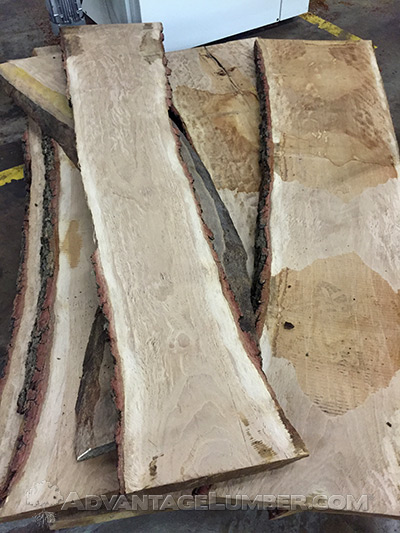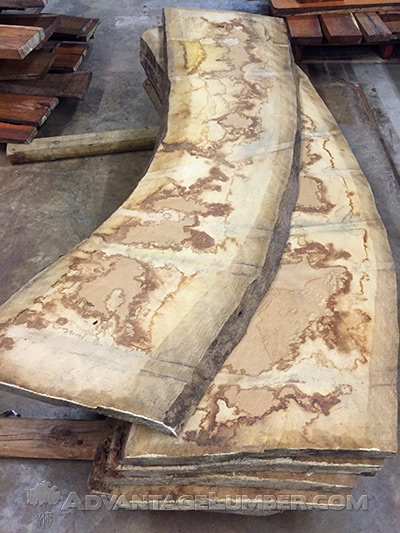 Live Oak (Quercus Virginiana) - This wood is so named for being an evergreen oak, meaning its leaves stay green year-round. Live oak is very similar in appearance to white oak and English oak. It is the densest of the oak family and was used in the construction of many early American sailing ships, including the USS Constitution, hence the nick name "Old Ironsides" . Live oak is very difficult to saw and dry, which is one reason it is not usually commercially available. Here at Advantage Lumber and woodslabs.com we are using state-of-the-art sawing and drying techniques to overcome the densest oak in the world. We have kiln-dried 8/4 and 10/4 material available (between 8%-12% MC) in live-edge book-matched boules.
Live Oak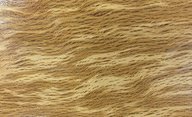 5/4 -
Live Oak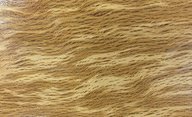 6/4 -
Live Oak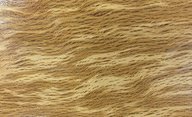 8/4 -
Live Oak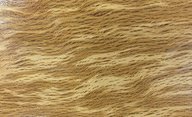 10/4 -
Laurel Oak Lumber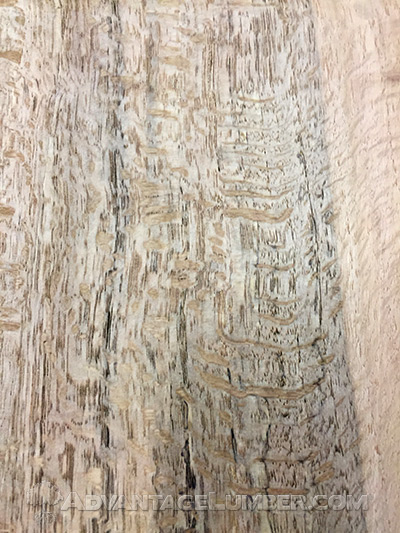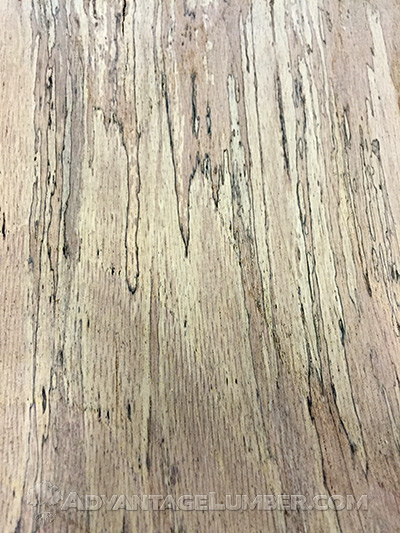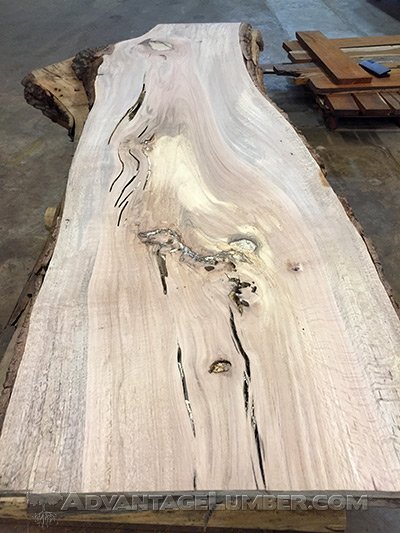 Laurel Oak (Quercus Laurifolia) - This lumber has similar workability characteristics to red oak and is closely related. Laurel oak has an olive-green heartwood when freshly sawn with variegated colors of brown and green. After seasoning, it changes to a variegated brown with subtle green tones. The sapwood is wide and straw-colored. Laurel oak is sometimes beautifully spalted, especially in the wide sapwood. Laurel oak is prone to season checks and cellular collapse. Again, Advantagelumber.com and woodslabs.com is utilizing the latest state-of-the-art sawing and kiln drying technologies to provide another rare species
Laurel Oak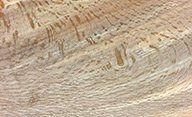 5/4 -
Laurel Oak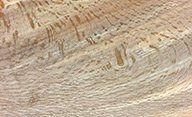 6/4 -
Laurel Oak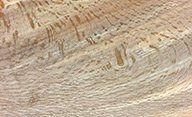 8/4 -
Laurel Oak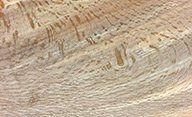 10/4 -
Choose Your Decking Species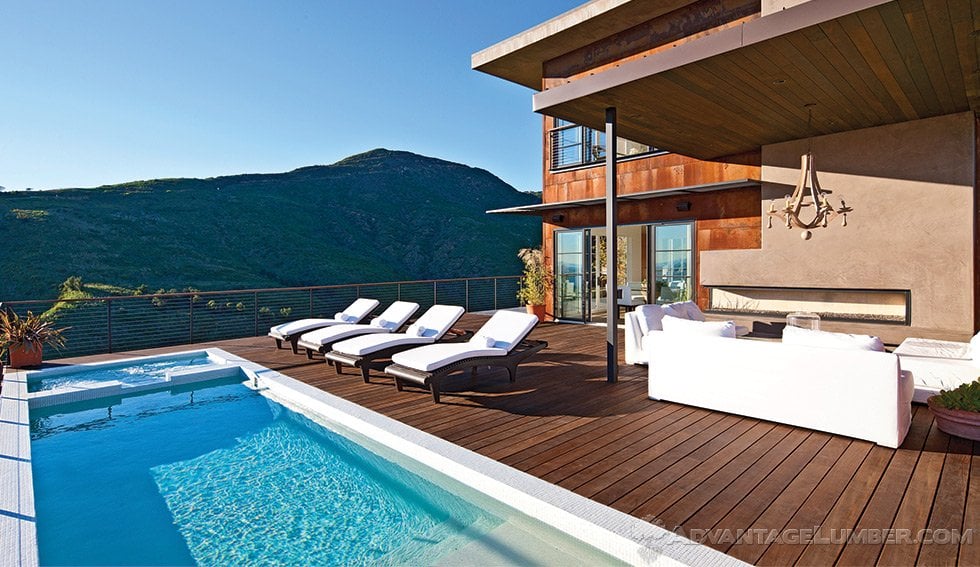 Ipe Decking (Brazilian Walnut)
Appearance: An extremely dense, tight grained wood. Boards display a deep rich brown with some pieces displaying red and amber hues.
Hardness: 3680lbs - 3x Harder than Teak
Bending Strength: 25,400 psi
Benefits: Low maintenance. Highest rating for insect (termite) & decay resistance. Proven lifespan of 75+ years.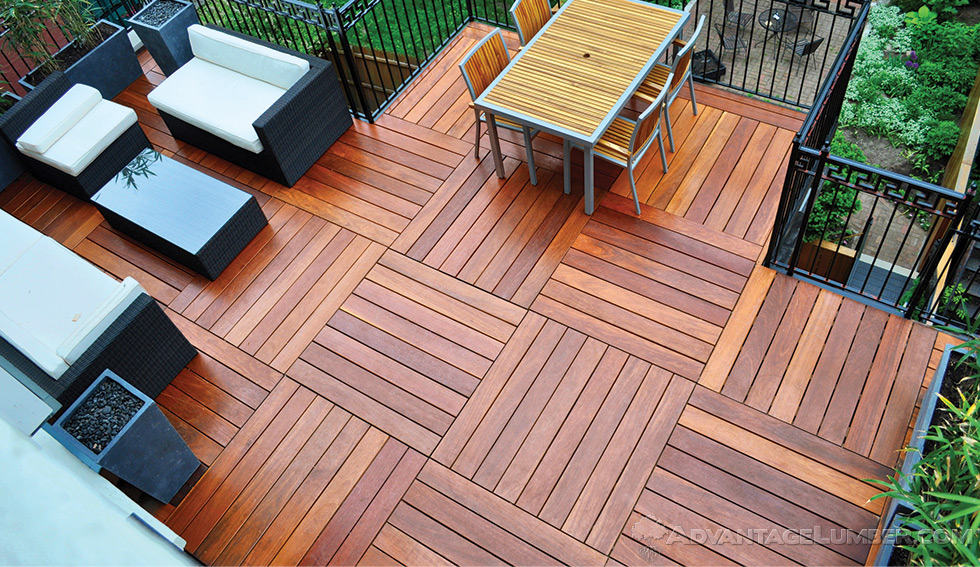 Cumaru Decking (Brazilian Teak)
Appearance: Color variation includes honey to reddish brown with dark grain accents throughout the wood.
Hardness: 3540 lbs - 8x Harder than Redwood
Bending Strength: 24,800 psi
Benefits: Low maintenance. Extremely durable. Naturally resistant to decay. Offers 50+ year lifespan.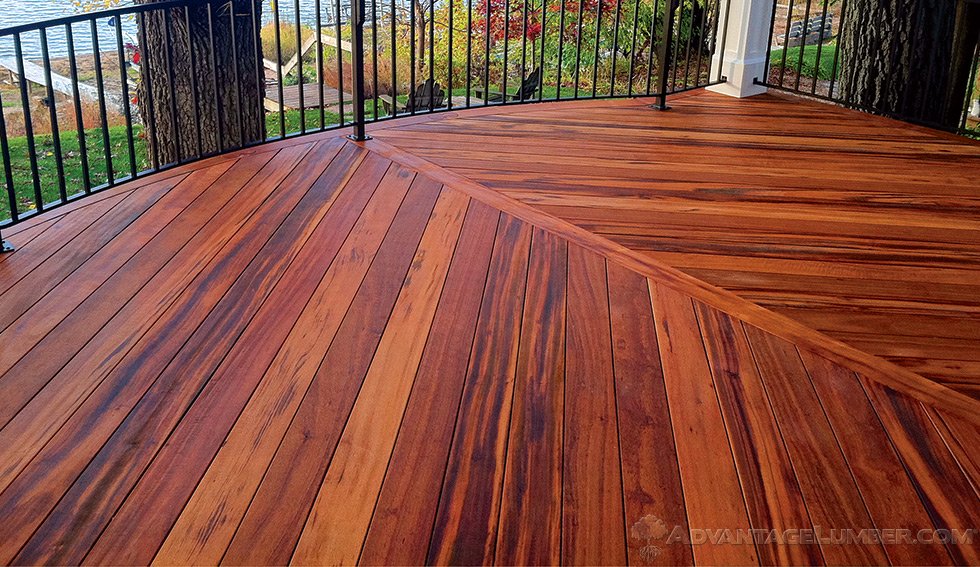 Tigerwood Decking (Brazilian Koa)
Appearance: Light golden brown to brown with irregular black and brown streaks.
Hardness: 2170 lbs. - 2x Harder than Cedar
Bending Strength: 19,285 psi
Benefits: Low maintenance and naturally durable. Offers 30+ year lifespan.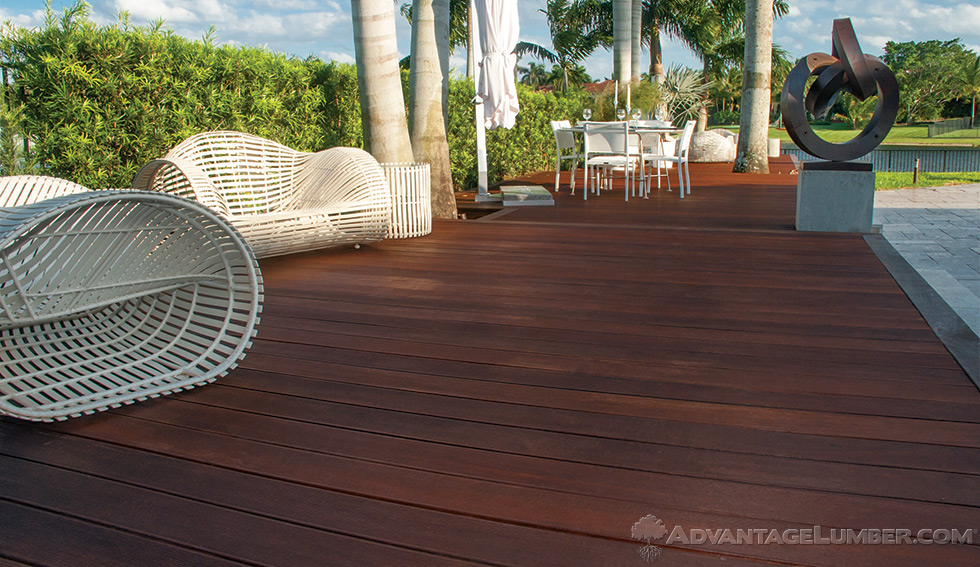 Massaranduba Decking (Brazilian Redwood)
Appearance: Velvet red to dark reddish brown with straight grain and a fine texture. One side of the surface is anti-slip and the opposite surface is smooth for a more traditional look.
Hardness: 3190lbs - 7.5x Harder than Redwood
Bending Strength: 27,280 psi
Benefits: Excellent durability and low maintenance. Exceptional resistance to rot, decay, and insects. 30+ year lifespan.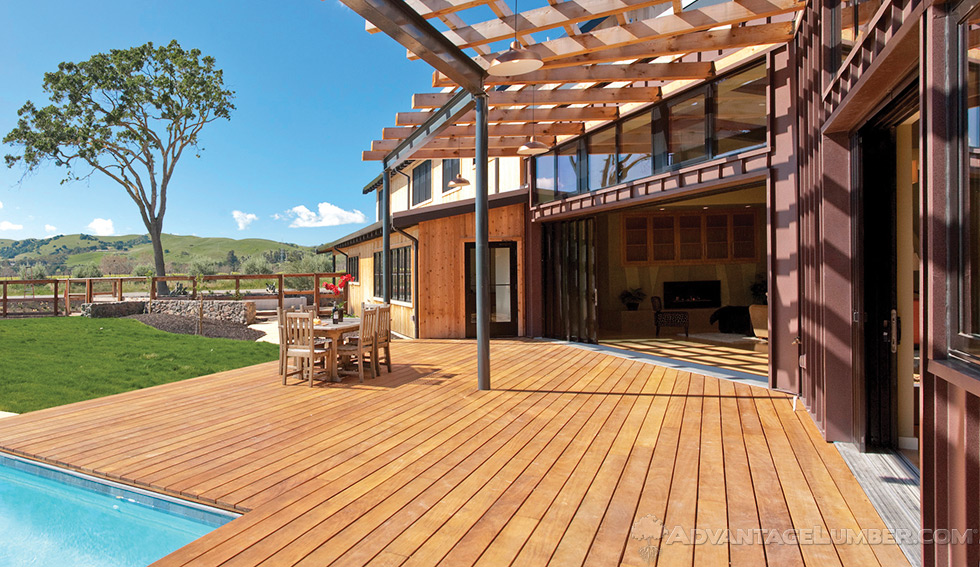 Garapa Decking (Brazilian Ash)
Appearance: A fine-grained hardwood that has light yellow to warm golden hues.
Hardness: 1210 lbs - 3x Harder than Redwood
Bending Strength: 12,900 psi
Benefits: Durable and naturally resistant to rot, decay, and splinters without any chemical treatments. Offers 30+ year lifespan.
Colors so desirable you can't look away
100% all natural, chemical free hardwood
Repels mold, decay, and insects
Perfect for commercial or residential use
30-40% more affordable than composite
Low maintenance with a high rate of return
Time tested to endure in any climate
Enjoy for 30+ years without any hassles
GENUINE DECKING YOU CAN DEPEND ON
Contact Us For More Info