Staybull Flooring™
Edge Glued Plank Flooring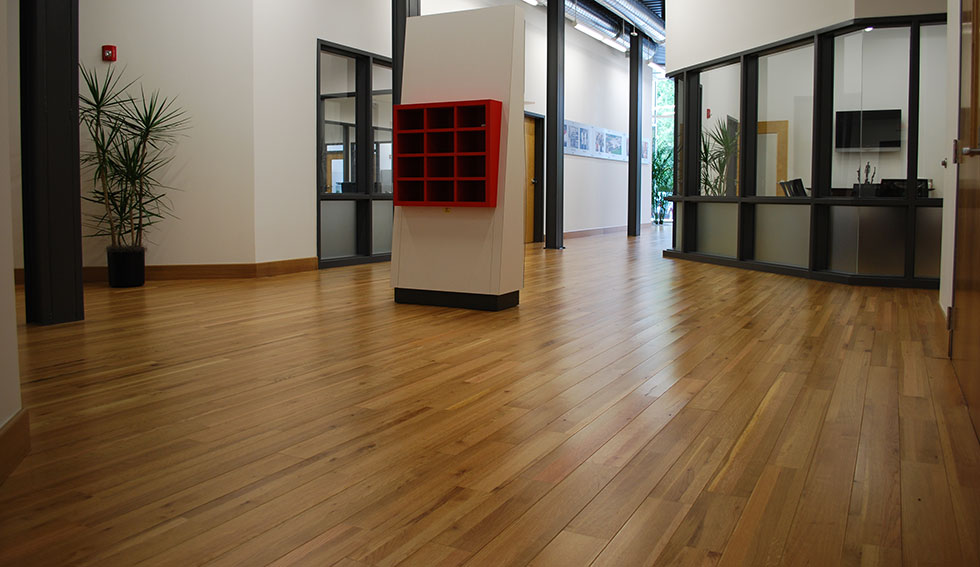 Staybull Flooring® Blowout
African Mahogany Prefinished Staybull Flooring®
¾″ x 5″, Natural, Select / Better, Micro-Bevel 2
Andiroba Prefinished Staybull Flooring®
¾″ x 5″, Natural, Cabin, Micro-Bevel 2
Ash Prefinished Staybull Flooring®
¾″ x 5″, Natural, Select / Better, Micro-Bevel 2
Birch Prefinished Staybull Flooring®
¾″ x 5″, Natural, Select / Better, Micro-Bevel 2
Canary Prefinished Staybull Flooring®
¾″ x 5″, Natural, Select / Better, Micro-Bevel 2
Iroko Prefinished Staybull Flooring®
¾″ x 5″, Natural, Select / Better, Micro-Bevel 2
Makore Prefinished Staybull Flooring®
¾″ x 5″, Natural, Select / Better, Micro-Bevel 2
Hard Maple Prefinished Staybull Flooring®
¾″ x 5″, Natural, #1 Common, Micro-Bevel 2
Hard Maple Prefinished Staybull Flooring®
¾″ x 5″, Natural, #2 Common, Micro-Bevel 2
Birdseye Maple Prefinished Staybull Flooring®
¾″ x 5″, Natural, Select / Better, Micro-Bevel 2
Red Oak Prefinished Staybull Flooring®
¾″ x 5″, Natural, Select / Better, Micro-Bevel 2
White Oak Prefinished Staybull Flooring®
¾″ x 5″, Natural, Cabin, Micro-Bevel 2
White Oak Prefinished Staybull Flooring®
¾″ x 5″, Natural, Select / Better, Micro-Bevel 2
Padauk Prefinished Staybull Flooring®
¾″ x 5″, Natural, Select / Better, Micro-Bevel 2
Sapele Prefinished Staybull Flooring®
¾″ x 5″, Natural, Select / Better, Micro-Bevel 2
Walnut Prefinished Staybull Flooring®
¾″ x 5″, Natural, Select / Better, Micro-Bevel 2
Stained Walnut Prefinished Staybull Flooring®
¾″ x 5″, Select / Better, Micro-Bevel 2
Wenge Prefinished Staybull Flooring®
¾″ x 5″, Natural, Select / Better, Micro-Bevel 2
Zebrawood Prefinished Staybull Flooring®
¾″ x 5″, Natural, Select / Better, Micro-Bevel 2
Staybull Flooring™ is recycled flooring with exclusive advantages that make it one of the most durable and beautiful eco-friendly flooring options.
Staybull Flooring™ flooring saves on waste that other flooring companies leave behind. This means you get an Eco-Friendly Flooring product that is not only good for you but also is an excellent choice for our environment. To find out more about their EXCLUSIVE manufacturing process visit the Product Benefits section of their website.
Staybull Flooring™ greatly reduces cupping associated with standard wide plank flooring installed over a plywood subfloor. This means that you can install Staybull Flooring™ over a plywood subfloor and have the confidence that your floor will NOT cup like typical wide plank flooring can do. Now you can have the look of a wide plank without the cupping problems, yet still maintain a solid floor that can be sanded and refinished after many years of use. When you purchase a Staybull Floor you are not just buying a floor, you are buying a piece of mind.
Staybull Flooring™ can also be installed over aged concrete slabs. This is a major benefit to people looking for a solid floor who don't like the thin layer of wood on top of typical engineered flooring. **Note that installation over fresh slabs could lead to problems with any wood flooring due to the high moisture content of newly poured concrete slabs.**
To see more about Eco-Friendly Flooring visit Staybull Flooring™'s official website.
Staybull Flooring Product Benefits:
Increased Stability - Resists cupping & twisting which often occurs in traditional solid wide plank flooring. This added stability is a result of gluing multiple narrow pieces of wood together, eliminating the tension normally found in wide, solid pieces of lumber.
Designer Look - Unique "one of a kind" beauty.
Expanded Installation Options - Staybull Flooring™ is an innovative hardwood flooring product that can be either nailed to a traditional wood subfloor or, in most cases, can be glued to an aged concrete slab.
Long Lasting Beauty - Unlike engineered flooring which has just a thin "wear" layer Staybull Flooring™ can be sanded & refinished, if needed, after many years of use.
Economical Options - Many hardwood species that we offer are very affordable flooring options.
Long lengths - Our advanced manufacturing process yields a much longer average length than the flooring industry standard. With Staybull Flooring™ you do not have to deal with the abundance of 1 to 2 foot pieces that are commonly shipped with traditional flooring.
Truly Green - Some "environmental friendly" flooring is not what it appears to be. A large percentage of bamboo flooring is manufactured with formaldehyde glues which can emit toxins throughout your home. Staybull Flooring™ is free of any harmful glues or finishes.