Exotic Hardwood Decking Delivered To Canada
We ship the highest quality hardwood decking from our US facilities to all Canadian provinces.
Hardwood Decking, Flooring, & Lumber Delivered Direct to Canada
Advantage Trim & Lumber is the leading hardwood lumber supplier to the Canadian marketplace. With over 70 hardwood species of premium grade decking, flooring, and lumber to choose from, you can select the lumber you need at the best prices anywhere. From Vancouver to Halifax, our dedicated shipping lines are constantly delivering to jobsites throughout Canada in the fastest turnaround time.
When you choose Advantage to buy flooring, decking, or lumber, you will have access to:
Below-market pricing on every species in stock
Premium-grade exotic hardwood species like Ipe, Tigerwood, Garapa & Cumaru
Access to hard-to-find high-end exotics like Wenge, Zebrawood, Cocobolo & more
The most knowledgeable customer service staff who want to answer your questions
The best lumber prices in the industry
Call us today to inquire about a custom mill order for any application. From ipe decking to siding, and every dimensional size you could ever need, Advantage Trim & Lumber is here to help you buy lumber easily and affordably.
Do you need a custom-milled order for your special project? From hardwood siding to v-groove panels and custom trim & molding, Advantage Trim & Lumber is here to help you buy lumber easily and affordably.
Contact us today.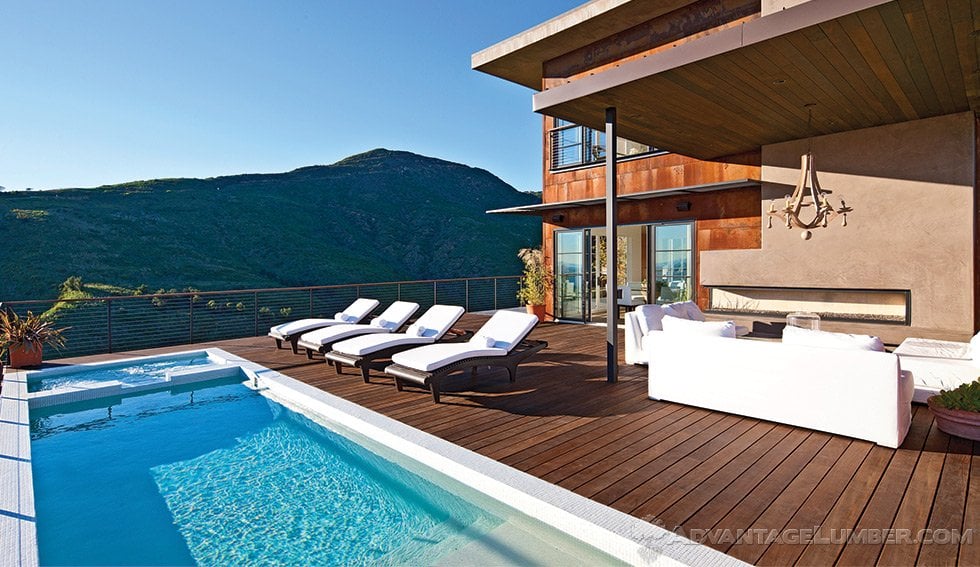 Ipe Decking (Brazilian Walnut)
Appearance: An extremely dense, tight grained wood. Boards display a deep rich brown with some pieces displaying red and amber hues.
Hardness: 3680lbs - 3x Harder than Teak
Bending Strength: 25,400 psi
Benefits: Low maintenance. Highest rating for insect (termite) & decay resistance. Proven lifespan of 75+ years.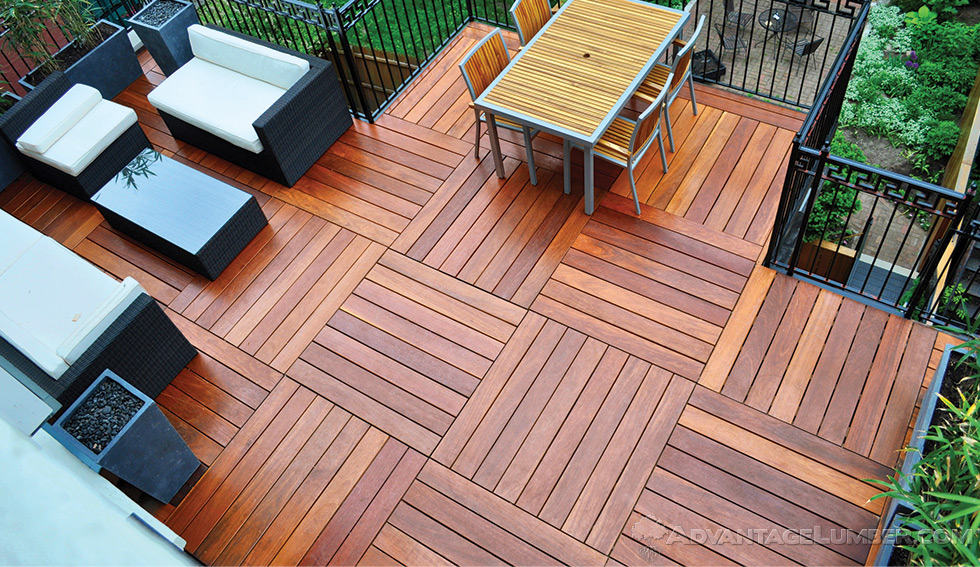 Cumaru Decking (Brazilian Teak)
Appearance: Color variation includes honey to reddish brown with dark grain accents throughout the wood.
Hardness: 3540 lbs - 8x Harder than Redwood
Bending Strength: 24,800 psi
Benefits: Low maintenance. Extremely durable. Naturally resistant to decay. Offers 50+ year lifespan.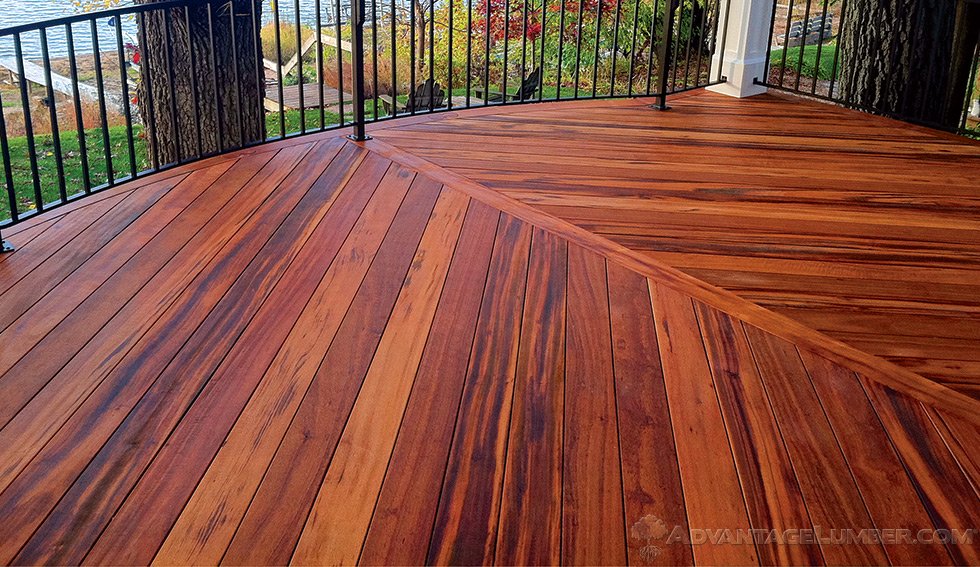 Tigerwood Decking (Brazilian Koa)
Appearance: Light golden brown to brown with irregular black and brown streaks.
Hardness: 2170 lbs. - 2x Harder than Cedar
Bending Strength: 19,285 psi
Benefits: Low maintenance and naturally durable. Offers 30+ year lifespan.
The Top 7 Benefits of Advantage Hardwood Decking:
An eye-catching array of natural colors & patterns
Ultra low maintenance (no stripping or excessive sanding required)
Average lifetime exceeds cedar, pine, redwood, and synthetic decking
Excellent performance in extreme climates (hot / cold, wet / arid)
Chemical-free resistance to mold, decay, & even termites
Sustainably harvested from well-managed forests
Less expensive than PVC, capstock, & composite decking and free of problems like (peeling, excess mold spots, etc.)
Decking & Hardwoods To Canada Contact Form