Sandura® Wallaba Shingles
The Densest Natural Hardwood Shingles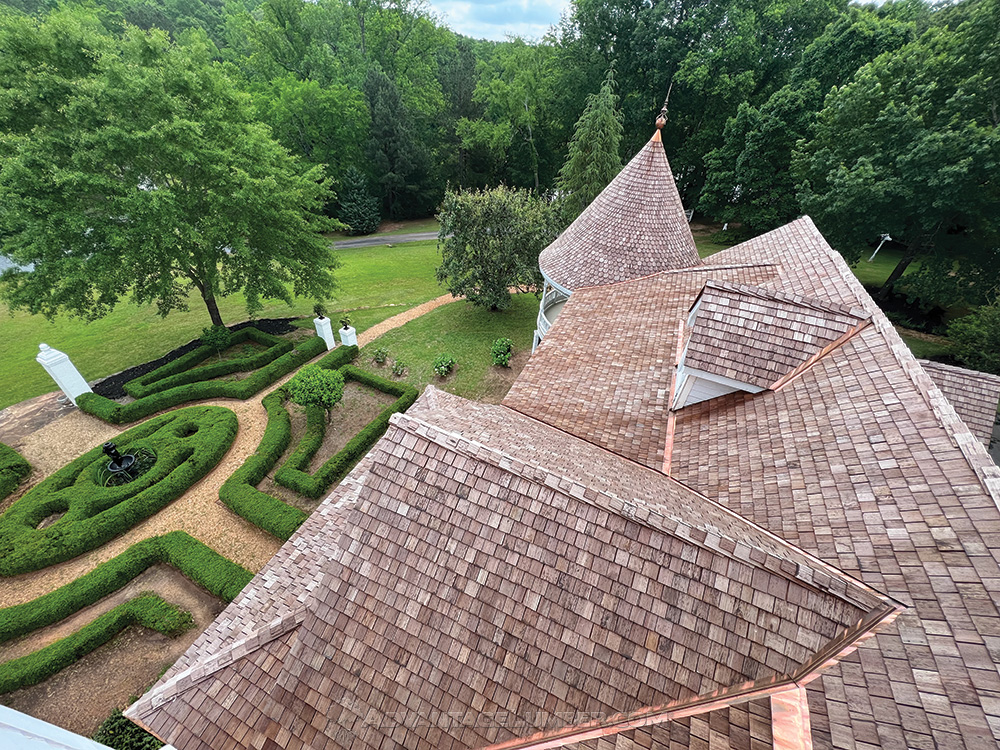 Wallaba is a hardwood species native to the forests of Guyana. This light red to reddish-brown wood is extremely dense, with a coarse, straight-grained texture. Wallaba contains high levels of gum exudates and oily resin, which help it resist insect attacks and decay. Wallaba is primarily used for shingles and transmission poles, but other uses include railroad ties, industrial flooring, decking, and fence posts.
Not All Wallaba Shingles Are Alike
Be Extremely cautious of cheap wallaba shingles! There are some important factors to consider regarding the grade of shingles which can cause your roof to leak within months or even a few years after installation. Sandura® Wallaba Shingles represent only Premium-Grade Wallaba Shingles.
Wood is a natural product which has inherent defects in the tree. After the tree is cut, the log is converted to shingles. During the conversion process from logs to shingles there are many defects within the log which can become part of the finished product. Many architects, contractors, installers and home owners may not be familiar with such defects which can compromise the integrity of the roof.
Wallaba Shingle Prices
Sandura® Wallaba Shingles
Sandura® Wallaba Ridge Cap