Wood Terms - A Lumber Glossary from A - Z
A complete "Woodipedia" of lumber terms for experts & amateur woodworkers alike.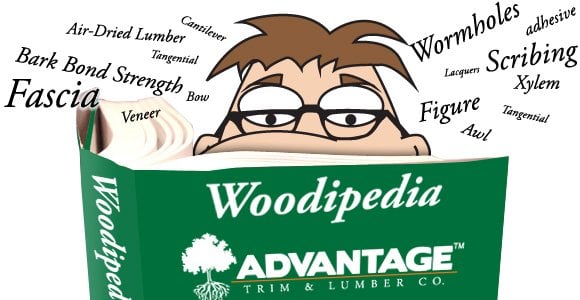 The craft of working with wood is one of the main catalysts for human civilization. There's no escaping the magnitude of how important wood has been to our world. To this day, you can find societies using the same tools to build homes and feed their families. With that in mind, it's amazing to think just how expansive the craft of woodworking and construction has become.
This is why we created Woodipedia, a dictionary of wood and lumber related terms. We've had woodworking students and even craftsmen with decades of experience request a one-stop resource that is easy to navigate and filled with every single term known to man. Our researchers scoured countless books to compile this comprehensive resource, just for you.
Bookmark this page for future updates and to keep as a reference.
DIY Doug will guide you through our wood glossary!
Browse Our Wood Glossary...
Help Us Make Woodipedia Better