Store your jewelry and valuables in this handsome jewelry box. This box features South American Mahogany, an exotic wood finish and a felt-lined interior.
Materials List
1 Piece A (short box side): 5 3/4" x 1 13/16" x 3/8"
1 Piece B (short box side): 5 3/4" x 2 1/8" x 3/8"
2 Piece C (long box side): 7 1/4" x 2 1/8" x 3/8"
1 Piece D (box bottom): 6 7/8" x 5 3/4" x 1/4"
1 Piece E (box lid): 7 1/4" x 6 1/8" x 5/8"
1 Yard Wool Felt
Step 1
Cut all parts to size.
Step 2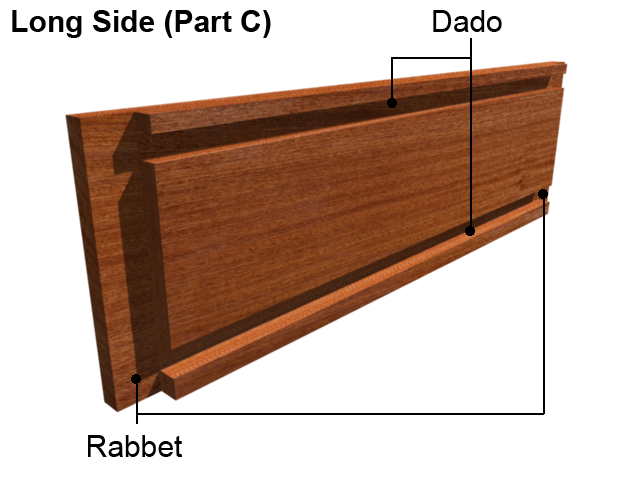 Rabbet the inside corners of the long box sides (parts C) in order to recieve parts A and B.
3/8" wide and 3/16" deep.
Use a table saw and a dado blade or router table and cross-cut jig.
Step 3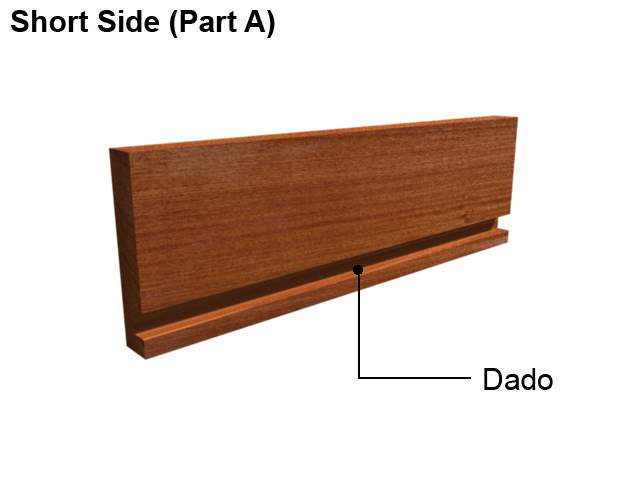 3) Dado the inside of all four sides (A, B and C) to receive part D (box bottom).
1/4" wide (or slightly less to fit the bottom part), 1/16" from the bottom edge.
Step 4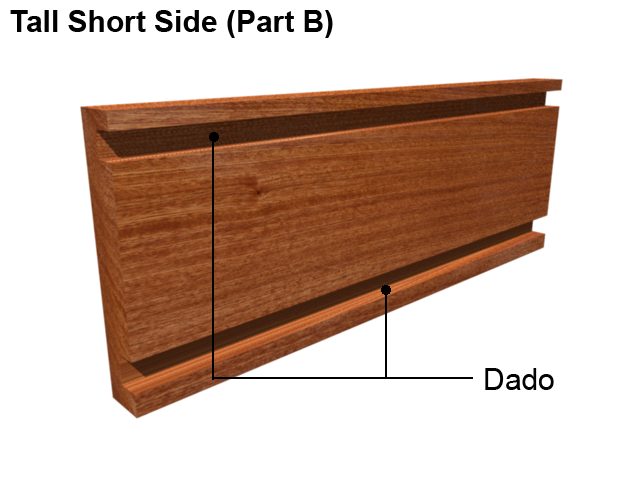 Dado the inside of the long and short box ends (B and C ONLY) to receive the box top.
Step 5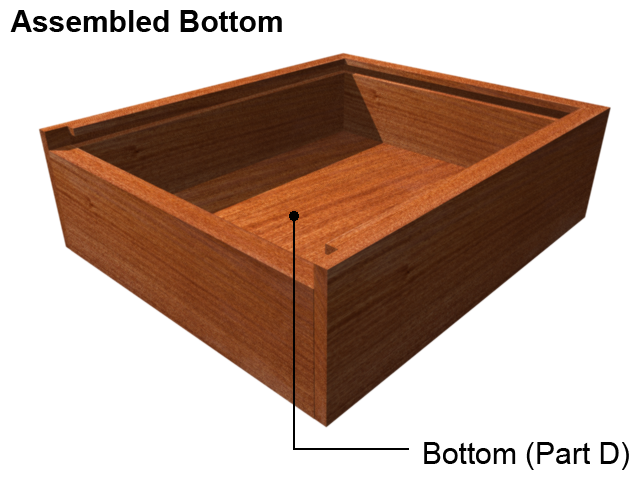 Assemble the bottom portion of the box.
Step 6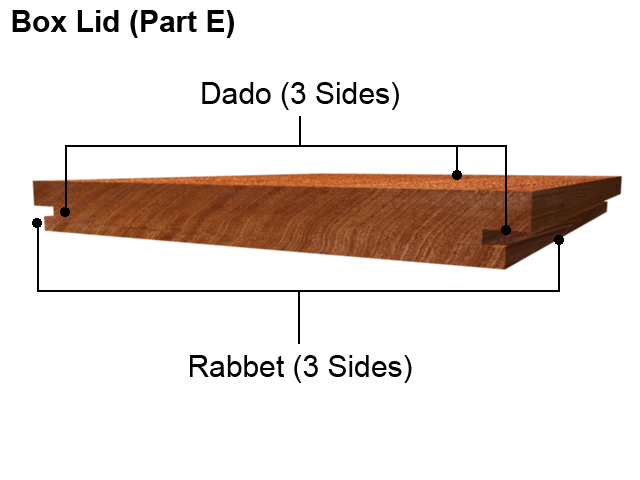 Cut a dado in the side and back edges of part E.
Step 7
Cut a rabbet in the bottom edge (sides and back). 1/4" wide, removing all material up to the center groove. The lid should now be able to slide into place.
Step 8
Plug the ends of the grooves on the top with a square dowel (roughly 5/32" by 3/16") to hide the holes in the front of the box.
Cut the dowels longer than necessary.
Glue 1/4" of the dowel into the groove.
Trim the excess with a flush cut saw.
Step 9
Route the top profile however you like and finish the wood with Ipe Oil. Line the inside with wool felt.
Conclusion
You can personalize the box however you like. Add whatever engravings, embellishments, or anything else your imagination can come up with.