How To Groove Standard Decking
Easily turn any deck board into pre-grooved decking.
How We Manufacture Hardwood Decking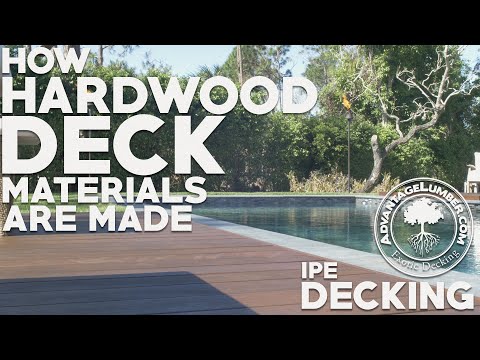 How to Use a Router to Groove Hardwood Decking
To groove your own decking we recommend using a standard router with a 5/32" router bit (seen below). A standard biscuit joiner can also be used for this task.
If you want to see how we manufacture our hardwood decking, check out the video below. You'll see that in order to produce the tens of thousands of lineal feet that we do takes a lot more than a standard router or biscuit cutter.
Simply cut a slot in the edge of deck board above each joist. Check to make sure the slot height is set to fit the bottom tab of your deck fastening system.
As you see above, grooving a ten foot long board takes roughly 20 seconds per side. Make sure you keep the board and your hand steady throughout the entire process. Wearing protective eyewear is also required to prevent injury.