What To Do When You Get Your Hardwood Decking Order
Save yourself a ton of time & headaches by following these simple instructions.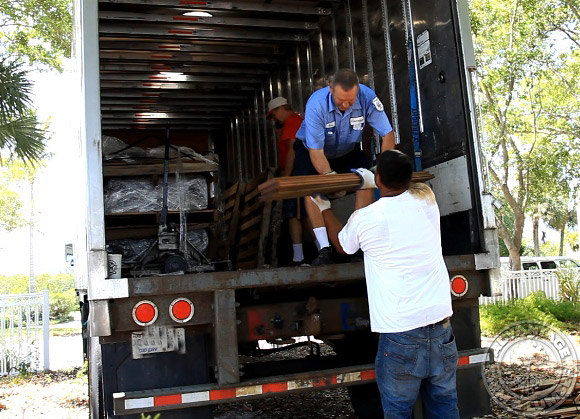 What To Do When You Get Your Hardwood Decking Order
Typically, your order of hardwood decking will arrive in the back of a semi tractor trailer (seen above). Depending on the size of your order, unloading times will vary. On average, a 1,000 square foot delivery of hardwood decking will take anywhere from 30 minutes to one hour to unload.
How heavy are the deck boards?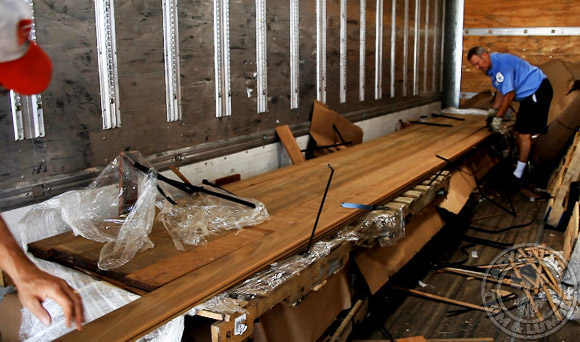 If you don't have a forklift on site, you'll have to unload the decking by hand.
Handling hardwood decking is not as hard as you might imagine. For example, a 20 foot piece of 1x6 ipe weighs about 36 pounds. As long as you don't ask the 95 year old man from down the block to help you unload, you won't have to worry about anyone hurting themselves.
How to Stack Hardwood Decking
As you unload the decking, you must allow for adequate ventilation between boards. You basically want to replicate the way the boards were stacked in the truck. By allowing air to pass under and through the stacked decking, you will prevent the boards from twisting and cupping. To do this is simple and take's just three easy steps:
Stack the first set of boards onto some wood blocks.
Insert wood stickers (shims) between the boards.
Leave the decking uncovered and allow the material to acclimate for 5-7 days.
Once the wood is unloaded and stacked properly, the boards must be left alone to acclimate to your local climate. We recommend you let the decking get used to your area's humidity levels between 5 to 7 days prior to installation.
If you are concerned about protecting your decking during the acclimation phase you can:
Cover decking with thin sheets of plywood to sheild from sun, debris, or rain
How NOT To Store Hardwood Decking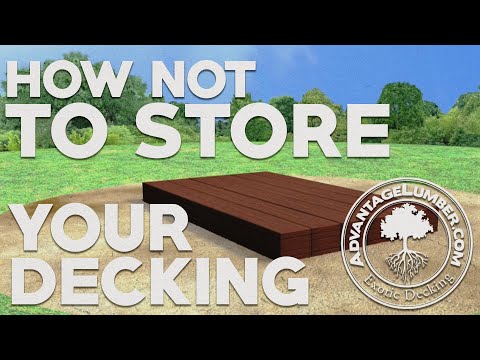 There are two more rules you have to remember:
ONE: Do not cover the decking.
TWO: DO NOT, under any circumstances, cover the decking.
Not in a garage. Not in a vault. Not under a tarp. If you cover the decking, all that warping, twisting and cupping will be your fault! In all seriousness, this is the part of the process that even professional installers sometimes forget.
If you cover wood decking with plastic, or store in a garage, the straightness of the wood can become compromised since any coverage will trap in moisture. Allow the decking to settle in the open air and when it comes time to install, you'll be working with straighter boards.