November 2012
Newsletter Archive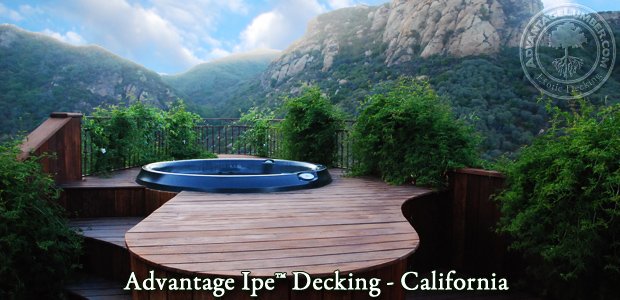 HURRICANE SANDY: Our thoughts and prayers go out to everyone affected by Hurricane Sandy. We've already received some calls from customers regarding what to do with their damaged decks. If you even think your deck is unstable, don't walk on it. You don't want to risk injury and, given the lack of resources, getting immediate medical attention will be hard.
Seek out the professional opinion of a licensed inspector or contractor in your area. They will inform you of exactly what repairs needs to be done. BEWARE of scams from unlicensed contractors and other so-called professionals. During these emotional times, it's easy to see how people can become desperate and rely on the "too good to be true" words of scam artists. Please forward this article to anyone you know who lives in the affected area who might run into these scam artists.
NEW DECKING PRODUCTS: AdvantageLumber.com is proud to announce the introduction of three GREAT new decking products! Not only are we introducing the thicker, more durable Advantage Tigerwood 1x6+Plus®, but we're also bringing to the market two NEW deck tile species: Cumaru and Tigerwood. Read about all three of these new, naturally durable, and truly dependable decking options below.
FSC DECKING PRICING NOW AVAILABLE: LEED AP Architects who are in the market for certified FSC decking material can rely on AdvantageLumber.com. We've made pricing on these in-demand species available online. Check out our FSC Ipe, Cumaru, Massaranduba, and Garapa decking prices.
Advantage Cumaru Decking™ Chosen for Extreme Makeover Homeowner's Edition®
Earlier this year, AdvantageLumber.com donated 1,500 square feet of premium grade Advantage Cumaru decking to one lucky family whose home was renovated by Extreme Makeover Home Edition®.
Check out pictures of Advantage Decking® used in Extreme Makeover Home Edition® »
We have plenty of 5/4x6 Advantage Cumaru™ in stock for the winter months! Get your free decking quote by calling 1-877-232-3915.
Buy Cumaru Decking Online & Save 10% »
Save Hundreds with our Short Decking Sale »

NEW Advantage Tigerwood & Cumaru Deck Tiles
Along with our already popular line of Ipe tiles, we're proud to announce the introduction of Advantage Cumaru and Tigerwood deck tiles! With our Tigerwood tiles, you can guarantee your space will be anything but boring. Similarly, our Cumaru tiles showcase the wood's gorgeous range of golden honey to amber red hues. Here are the benefits you get by choosing Advantage Deck Tiles®:
Proven savings over smaller 12x12 tiles

Dynamic range of striking colors

An attractive surface that's safe to walk on with bare feet.

The same excellent strength & resilience of long-length Tigerwood & Cumaru decking

A solid solution to renovating concrete decks & patios

Years of hassle-free use without any required maintenance
Save NOW when you upgrade your space with Advantage Tigerwood & Cumaru Deck Tiles »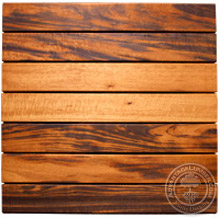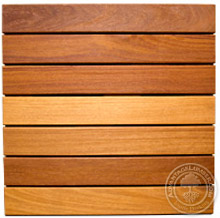 Ipe Decking Installed in the Historic USS Constellation
During our visit to Baltimore for the 2012 DeckExpo, some of our employees visited the historic USS Constellation. While they were learning about the history of this vessel and its role in United States history, they also noticed that the interior walkways of the ship were made of Ipe. Inside this historic ship, which had such a vital military role in the shaping our nation, Ipe decking was chosen to be the material that supports people during their visit. Take a look at the slideshow below to see how pristine the wood looks despite being used in such a high traffic area. Read more...
See More Pictures of Decking & Siding used in Chesapeake Bay in Baltimore »
Save 10% Off Your Next Advantage Decking® or Advantage Siding™ Order Today! »
Save Hundreds with our Short Decking Sale »