Ipe Decking Los Angeles, CA
Advantage Ipe Decking creates a spectacular outdoor oasis in the rolling California hills.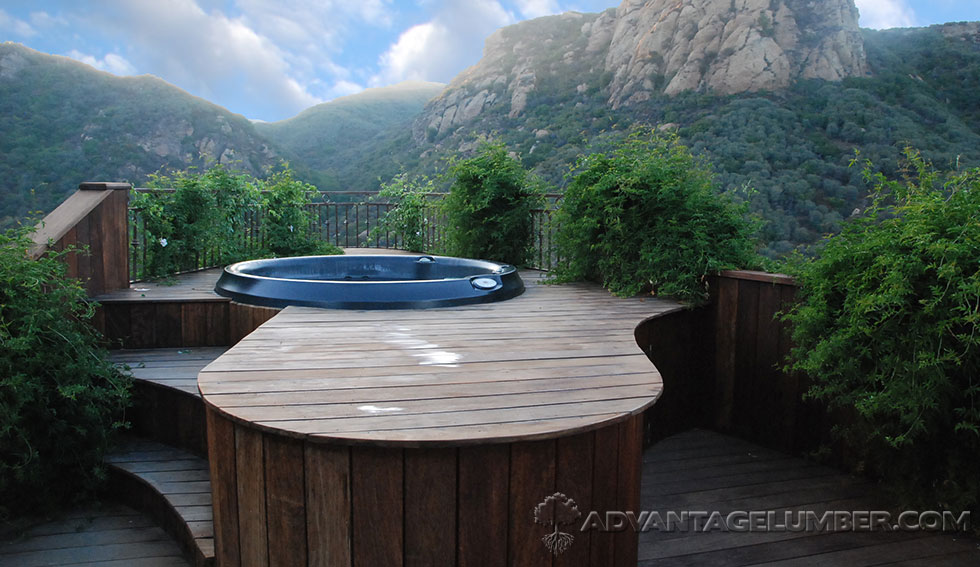 When we first saw this deck built by Fred Carrion, we were amazed. While the design is jaw-dropping, the thing that impressed us the most was how Fred actually constructed the deck. What makes this design so special?
According to Fred, "I always recommend Ipe' and choose it for it's indestructibility. The deck is not only perched on a peak, but conceals a huge transformer." That transformer proved a sticking point for Fred, in fact, "The power company approved the design." As you can see, the finished result is quite impressive. It's no wonder why Fred is known as the Deck Doctor of Los Angeles, California.
Are you interested in owning a deck like this one for your special view? Choose the decking the pros recommend. To order, or get a free quote, click any of the links below.
Note to members of the press:
If you need high resolution photography please contact: divancic@advantagelumber.com and we will be happy to promptly supply you with our high resolution photography.