Ipe Siding & Deck Tiles, Florida
A creative use for Deck Tiles and Ipe Siding in Lakewood Ranch, Florida.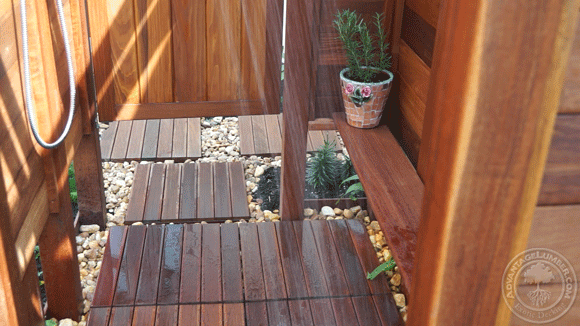 Building a wood project? You can work with the world's leading supplier of exotic hardwoods and buy wood dock material from the convenience of your home with Advantage Lumber, LLC. Once you find the exotic wood species that appeals to you, you can:
Using anti-slip Ipe Deck Tiles around this outdoor shower was both a visually attractive and safety-conscious decision. The Ipe siding around the shower itself, combined with the custom-cut rafters, elevates the shower from a utility to a beautiful focal point.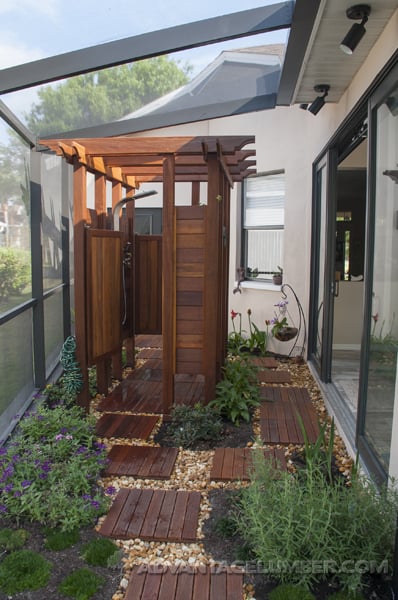 The Deck Tile's anti-slip profile keeps the area around the shower safe, even when wet, and adds a touch of character.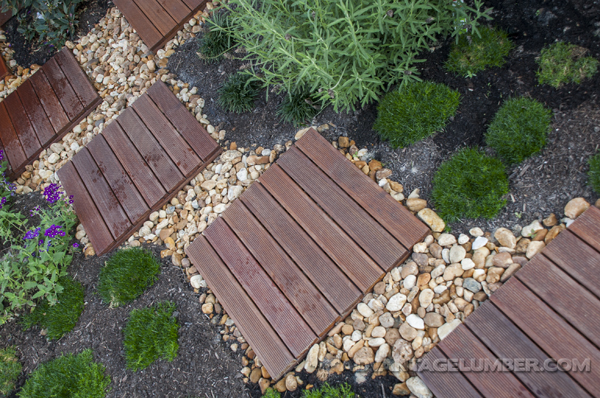 The shower was build using dimensional Ipe lumber and shiplap siding. Ipe performs excellently in wet conditions like this.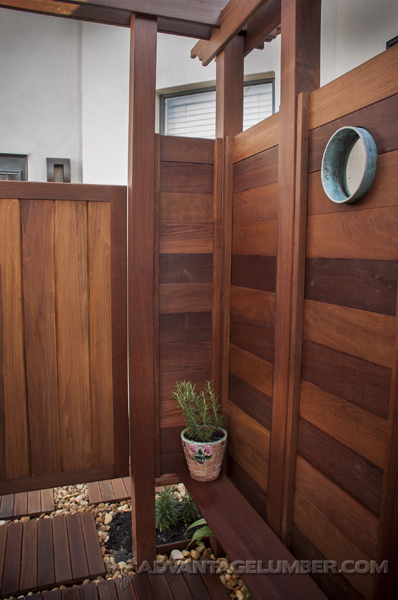 The exterior living area featuers a custom-built bench. It was important that the material be strong enough to support everyone who would be enjoying the fire pit, and Ipe was more than up to the task.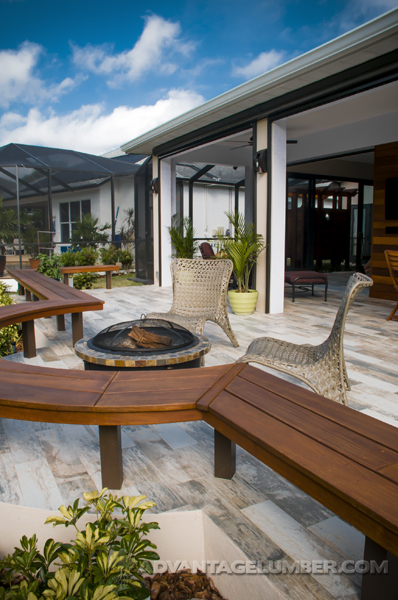 Ipe wood siding made a stunning accent to the rest of the house when used to display the outdoor entertainment center. Thanks to Ipe's long lifespan, the homeowners can enjoy this beauty for decades to come.
Watch this video to learn more about the project: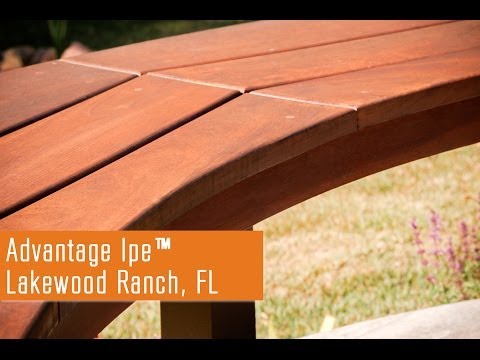 Want to see more pictures of Ipe?? Check out our Ipe Deck Gallery!
Note to members of the press:
If you need high resolution photography please contact: divancic@advantagelumber.com and we will be happy to promptly supply you with our high resolution photography.