Dual Tigerwood Decks
Relaxing Outdoor Living Area - Buffalo, New York

Discover How Tigerwood Transformed this Backyard Oasis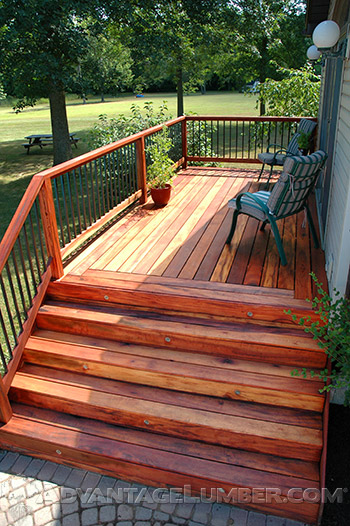 Tigerwood was so stunning, this homeowner remodeled two decks.
The home's original decks were decayed, grayed, and unsafe to walk on. Looking for something unique, the homeowners chose the exotic and durable Tigerwood. This amazing wood created such an elegant outdoor living space that the homeowner opted to create a secondary deck outside the master bedroom to enjoy just for himself.
Tigerwood offered this project:
A 30+ year lifetime
Resistance to mold, decay, and insects
Beautiful and unique colorations
Comfortable bare-feet outdoor area, with a splinter free surface.
Building an outdoor living area? You can work with the world's leading supplier of exotic hardwoods and buy wood building material from the convenience of your home with AdvantageLumber.com®. Once you find the exotic wood species that appeals to you, you can: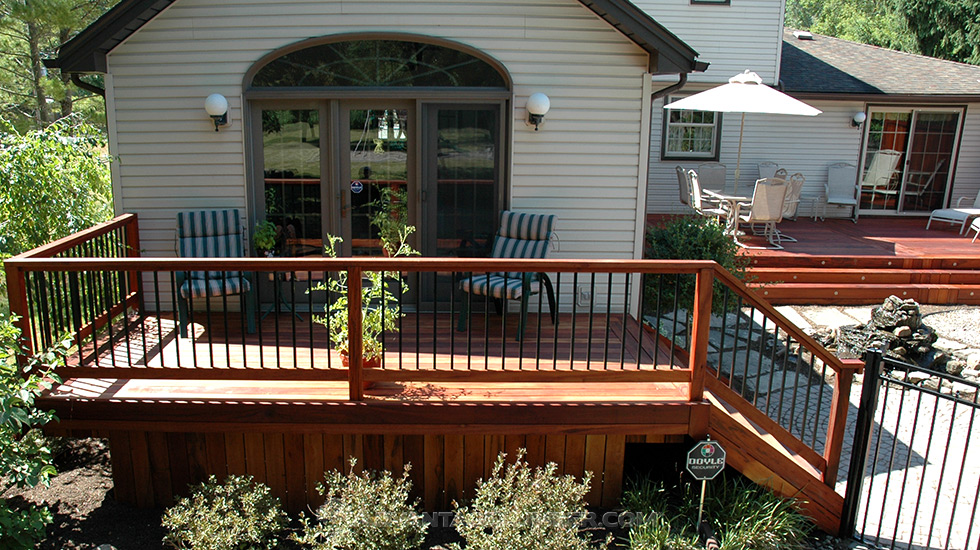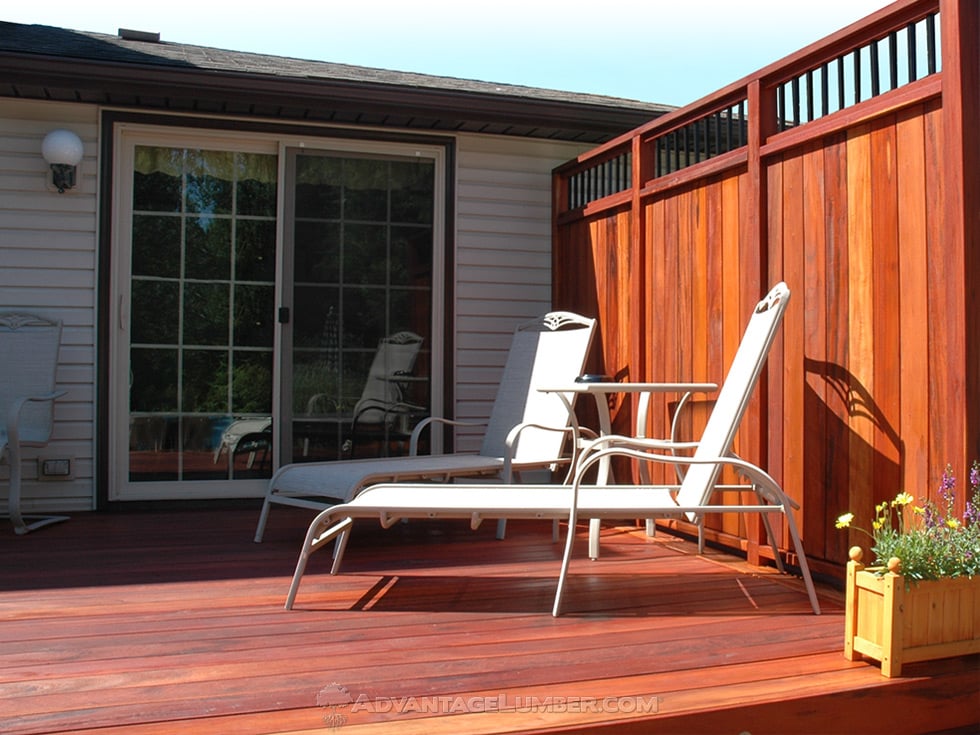 Want to see more pictures of Tigerwood?? Check out our Tigerwood Deck Gallery!
Note to members of the press:
If you need high resolution photography please contact: [email protected] and we will be happy to promptly supply you with our high resolution photography.