Tangent® Tandeck™ Marine Decking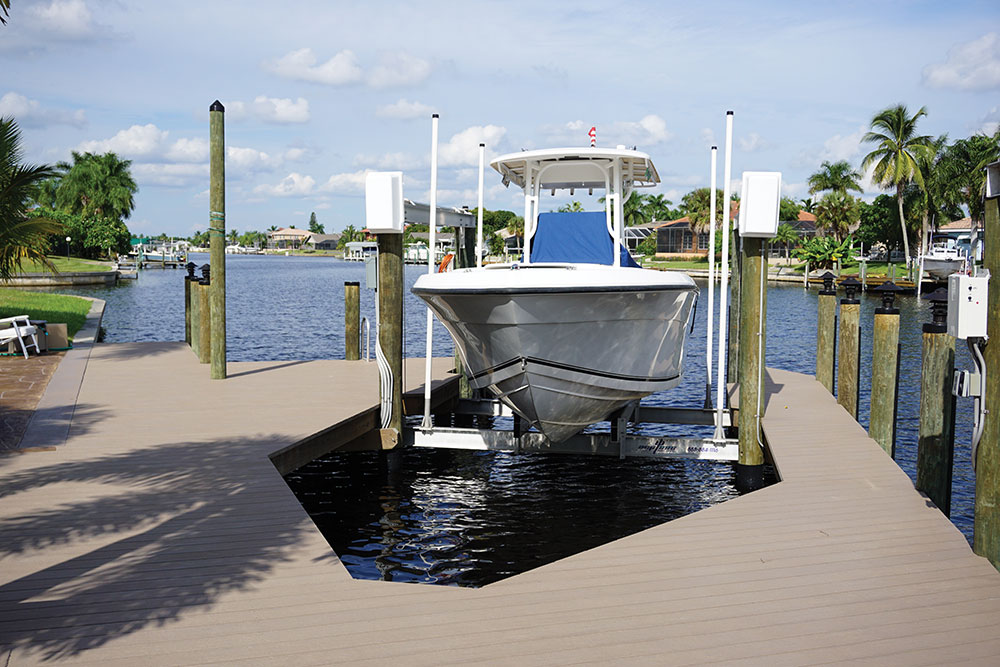 TanDeck™ Marine Decking is a low-maintenance decking material that provides premium wood-like aesthetics with advanced durability. This resilient marine deck board is engineered for residential boat docks, marinas, piers, and light commercial applications. It is the ideal decking investment for waterfront properties and structures.
Manufactured from super strong high density polyethylene (HDPE)
Minimum maintenance—Requires no waterproofing, staining or painting
Quick install—No pre-drilling needed for fasteners. Work with Tangent® Plastic Marine Decking using traditional work tools
Wood-Free—Exceptional resistance to moisture, fading, insects, splintering, warping and exposure to the harsh marine environment
Strong and practical- 5/4×6 Tangent®'s plastic dock decking allows up to 16″ on-center spans and 2×6 up to 24″ to replace wood decking for residential and light commercial applications. Tangent® Marine Deck boards are embossed with a wood-like texture on both faces
Woodgrain embossed finish on surface for aesthetics and slip-resistance
Simple to clean—Just wash with mild, environmentally-friendly soap like Dawn and rinse with water
50-year limited product warranty
What is the difference between TanDeck, Composites and PVC Decking?
Composites are made from a mix of plastic and wood flour, which can absorb moisture. PVC decking is not as tough as high density polyethylene (HDPE) and is limited to 16" spans. TanDeck is made from a blend of extremely tough recycled HDPE, strengthening agents, UV inhibitors and anti-static additives. It is excellent at absorbing impacts and has no wood or organic fibers that would make it susceptible to moisture that causes swelling, warping or splintering.
Tangent Decking Colors
Standard Colors
Woodgrain Colors
TanDeck™ Marine Decking Products
Tangent® TanDeck™ Decking, Standard
Tangent® TanDeck™ Decking, Woodgrain