How Much Decking Is In A Container
We simplify the entire wholesale decking process!
Wholesale Decking & Hardwood Available
International Customers Please Call Us At: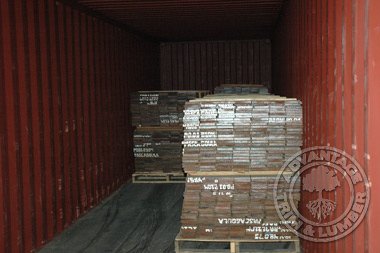 We often get asked, "How many lineal or square feet are in a container of decking?"
Below, you will find an approximate range of figures that define how much hardwood decking can fit inside a 40 foot container. Feel free to bookmark this page for future reference as these figures can come in handy when you are planning your next major deck building project.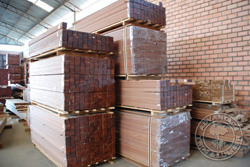 International Customers: If you're thinking about buying a container load of our decking and having it shipped to your jobsite, then contact our Wholesale Decking department right now. We have daily specials on many of our most in demand hardwood products. You will be surprised to see just how beneficial it is to purchase containers of our most popular species like Ipe, Cumaru, Tigerwood and Garapa.
For United States orders, please complete the form below, or call

for today's container specials.
CONTAINER DIMENSIONS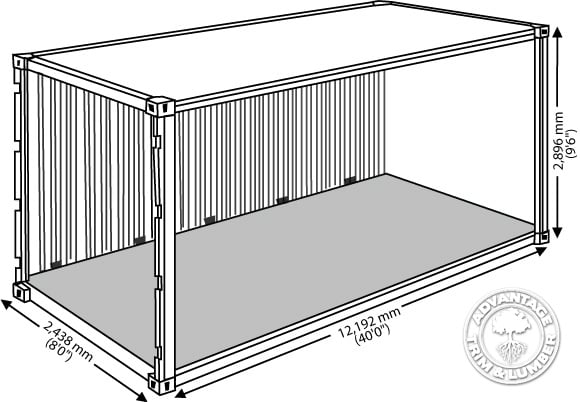 SIZE

LENGTHS

LF/ Cont.
Sq Ft./Cont.

1x4

7-20

36,473

10,770

1x6

7-20

23,447

10,770

1x6

®

7-20

21,214

9,744

5/4x4

7-20

27,720

8,185

5/4x6

7-20

17,820

8,185

2x4

8-20

18,237

5,385

2x6

7-20

11,723

5,385

2x8

9-18

8,872

5,385

4x4

8-20

7,700

2,274
Wholesale Decking Contact Form