Ambrosia Maple Flooring
We offer the highest quality Ambrosia Maple at deeply discounted pricing.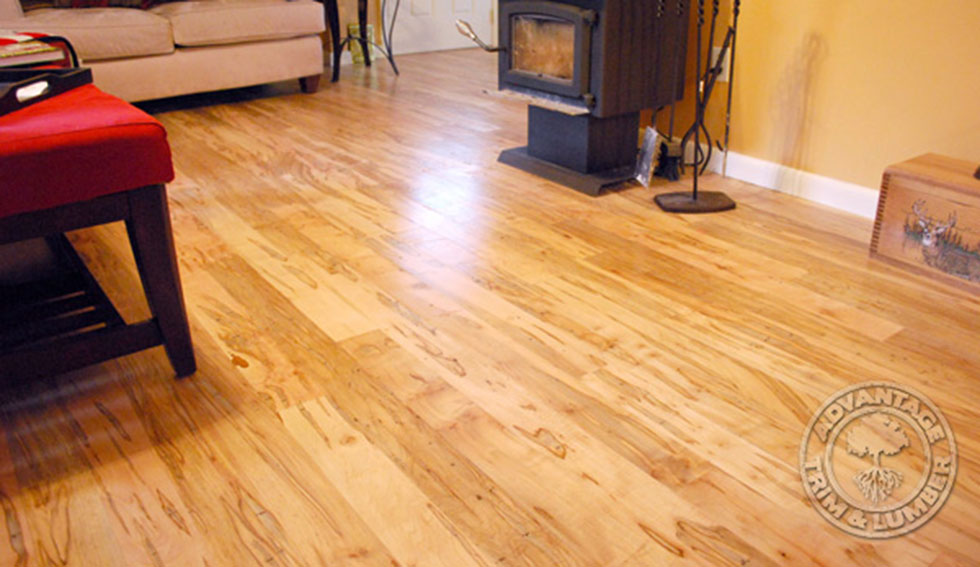 Ambrosia Maple Flooring Produces a Unique Floor
Ambrosia Maple is a unique lumber that produces an equally unique floor. Whenever we come across this distinctive wood, we make sure that people who inquire about ambrosia maple flooring know some very important things. Most importantly, that ambrosia maple flooring is not only beautiful, but you are also virtually guaranteed to be the only person in your neighborhood or even the city who has installed this rare and extremely unique hardwood flooring.
Ambrosia Maple Color & Benefits
Ambrosia Maple has unique features that include:

The distinctive wormy pattern in Ambrosia Maple is caused by the ambrosia beetle.
The streaks add a unique look to this hardwood without affecting its structural integrity.
The small pinholes are where the beetles burrow into the lumber.
This flooring is sure to give your house a one-of-a-kind look.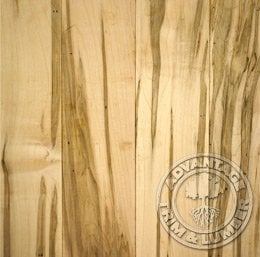 How Hard & Durable is Ambrosia Maple Flooring?
Ambrosia Maple
950
Red Oak
1290
Why Choose Advantage for Custom Ambrosia Maple Flooring
At Advantage Lumber, LLC, we are a direct importer of fine hardwoods and feature top of the line lumber mills throughout the United States! Our fully-functional mills can meet your custom flooring needs and can effortlessly match your specific dimensions. Our expert associates can take your order and will oversee the process so that your custom flooring gets shipped to you in a timely manner. In addition to custom flooring, don't forget to ask about our wide variety of profiles, railings, trim, and molding up to 8" that we offer each and every day.
Advantage Lumber, LLC offers unparalleled flooring pricing because when you buy your hardwood floor from us you are buying it DIRECT FROM THE MILL! Since 1992, we've provided homeowners the highest quality flooring options as well as exceptional customer service. Many of our clients tell us that they appreciate the fact that they speak with someone who understands their needs when it comes to purchasing premium hardwood flooring.
Contact an expert Advantage Lumber, LLC associate today to order Ambrosia Maple lumber.
Ambrosia Maple Flooring Photos
Click on a thumbnail to enlarge

Click Any OF The Thumbnails ABOVE To See A Larger Photo