Red Elm Flooring
We offer the highest quality Red Elm at deeply discounted pricing.
Red Elm is a Great Choice for Your Flooring Needs
Red Elm will make any home look great and is a good choice for anyone considering flooring. If you want to install flooring with red elm, Advantage Trim & Lumber is the perfect choice. Our customers tell us that they are glad that they purchased red elm flooring from us and appreciated that their order took days to arrive, not months.
Red Elm Flooring Appearance & Benefits
Red Elm is great for flooring because:
Red elm flooring is easy to cut and install
Red elm wood can be sanded, stained and polished to a fine finish
Warms up any room with its reddish brown to dark brown in color
Red elm is affordable
How Durable is Red Elm Flooring?
Why Choose Advantage for Custom Red Elm Flooring
Advantage Trim & Lumber Company is can easily handle your custom red elm requirements. Because we own and operate a number of lumber mills throughout the United States, we are able to use our top of the line molding machines to create custom flooring in a variety of sizes. When you call us with your room's dimensions, we can have your order prepared and shipped to you in no time. We also offer custom molding up to 8", trim, railings, and can create virtually any profile from our wide-ranging hardwood inventory.
When you work with Advantage Trim & Lumber Company, you are ordering your red elm directly from the lumber mill. Simply put, we offer wholesale flooring pricing that can't be beat.
Contact Advantage Trim & Lumber to order red elm and to speak with an expert associate. We are your one-stop-source for all your hardwood flooring needs.
Elm Flooring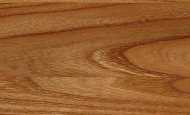 ¾″ x 3″, #1 Common, Square Edge
20 sq ft Available