Hardwood Flooring Gallery
Santos Mahogany - Advantage Flooring Is A Cut Above The Rest
Santos Mahogany Flooring Gallery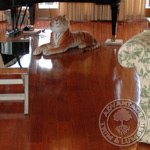 Note to members of the press:
If you need high resolution photography please contact: divancic@advantagelumber.com and we will be happy to promptly supply you with our high resolution photography.

As seen on/in
PROUD members of
Advantage Trim & Lumber Proudly Accepts
Please Call Toll Free
1-877-232-3915
© 1999- Advantage Trim & Lumber. All rights reserved.
**All Trademarks and Logos are property of their respective owners**
Terms of Sale