March 2011
Newsletter Archive
News & Views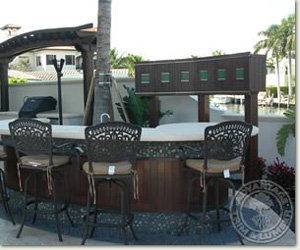 2011 is shaping up to be a great year! We have new stock in, and our Brazilian facilities are starting to produce deck tiles. We're also selling the most advanced deck framing on the market today. As a newsletter subscribers you can expect even better discounts and contest rewards! We can't wait to share more with you...stay tuned!
What do you think of the new newsletter format? How does it look on your mobile phone or tablet? Let us know what you think by replying to this email. We'd love to hear from you!
Also, a big congratulations to the winner of the Customer Showcase Contest, Fred Carrion! When you see what he was able to do with his order of Ipe decking, I'm sure you'll be just as blown away as we are. Thank you to all the people who entered.
Featured Deck of the Month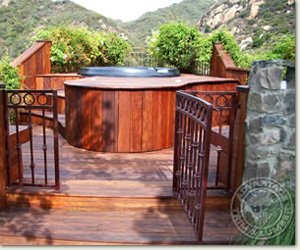 When we first saw pictures of this deck, our jaws literally hit the floor. While many of the entries we received during our last photo contest were impressive, the universal response from our judges made choosing a winner easy. For the builder of this deck, Fred Carrion, the choice of Ipe was simple. Advantage Ipe is as rugged and durable as the surrounding terrain.
Advantage Ipe is the clear choice for this deck because it:
Easily withstands the pressures of UV rays and the daily weather from such a high elevation climate
Can be enjoyed all year round without constant maintenance
Has such richness of color, it creates a nice contrast to the surrounding terrain. Want to see more?