June 2012
Newsletter Archive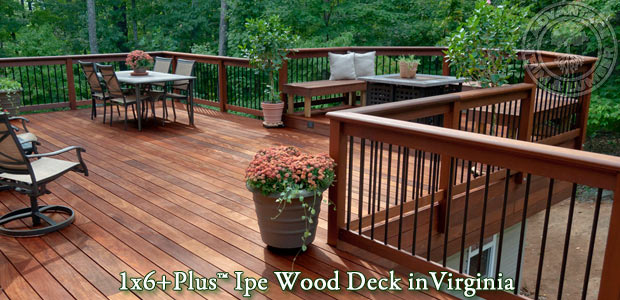 This June, we made it easy to save money on your next outdoor project. We're running great sales on both Advantage Decking® and stainless steel screws (read more below).
Here's the rest of this month's news:
New Inventory of Exotic Decking in Stock!
Deck Tile Installation with Connectors

Stainless Steel Screw OVERSTOCK SALE!

Short Length Decking - Too Good to Ignore!

Porch & Enclosed Deck Remodeling Tips
New Inventory of Exotic Decking In Stock Now!
We have containers of decking arriving all the time. Recently, we received containers of our most in-demand species and sizes! Check out what's available right now:
5/4x4 Ipe
5/4x6 Ipe (7', 9', 11' lengths)
5/4x6 Ipe (3', 4', 5' lengths)
1x6 Plus™ (21mm) Ipe
1x6 Tigerwood
5/4x6 Tigerwood
Call us today to order 1-877-232-3915. Or, you can buy direct from the AdvantageLumber.com online store.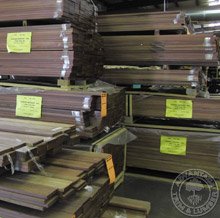 What's the Best Way to Install Deck Tiles? Use a Connector!
What's the best way to achieve even gap spacing when installing Advantage Deck Tiles®? The Deck Tile Connector from DeckWise™ is a great solution for installing deck tiles evenly over plywood, concrete, and flat roofs/balconies.
Available in black, grey, or brown, each Deck Tile Connector fits our 20x20 and 24x24 Ipe deck tiles.
Watch Deck Tile Installation Videos »
Buy the Complete Decking Tile System »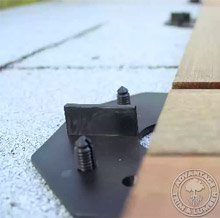 Buying Short Length Decking Saves You Time & Money
Do you need to remodel a deck? Or, perhaps you're looking for a great material to use for a special project like an outdoor kitchen? What if you just need a few 4' pieces of Ipe to finish off your project?
At AdvantageLumber.com, you get significant savings on many species of decking order 7' and under. How much value do you get out of these lengths?
Check out the Video and Save on Short Length Advantage Decking® »
See More Videos & Subscribe to the AdvantageLumber.com YouTube Channel »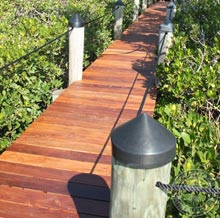 Build the Porch You Deserve with Advantage T&G Decking
Building a deck or porch is something a lot of homeowners dream about. If you're building a covered deck or patio, only Advantage Decking® offers benefits and a greater rate of return without sacrificing on durability, looks, or long-term benefits.
AdvantageLumber.com offers a quick, easy, and affordable way to find tongue and groove decking in all of our famous species.
Lengths from 3 to 20 feet are available. And, if you have a custom order, you can always contact us directly at 1-877-232-3915.
Read More About Enclosed Deck Remodeling »
Buy Advantage Decking® Online »