How to Install Decking Tiles
Learn how easy it is to install Real Wood Deck Tiles from AdvantageLumber.com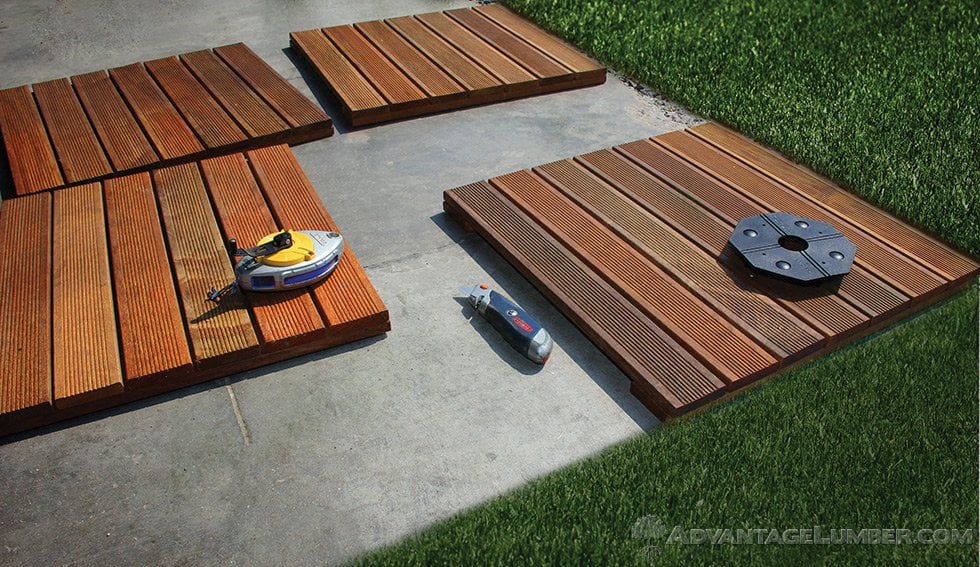 How To Install Deck Tiles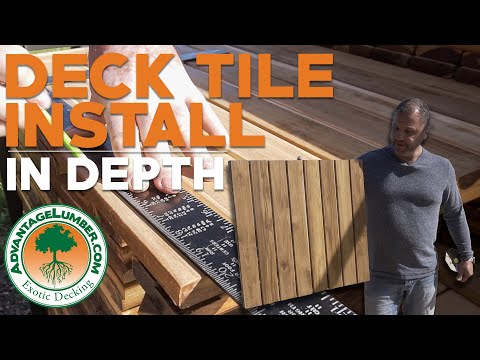 Advantage Deck Tiles™ from AdvantageLumber.com are a perfect Do-It-Yourself decking solution. These easy to install tiles can transform your outdoor living space in as little as a single afternoon.
Easy 1,2,3 Installation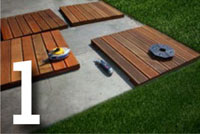 Prep the Surface
Make sure the surface being covered is relatively flat and free of anything that may get in the way of installation such as sticks, rocks or furniture. Then choose one corner of the area to begin working in. Optionally, you may snap a chalk line to have a straight line to follow during installation.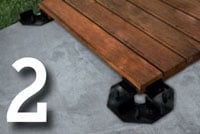 Set First Tile
Advantage wood-backed deck tiles are milled with four predrilled holes located in each corner. DeckWise® Tile Connector fits each of these holes with four specially designed ribbed pins (aka Pine tree fasteners). For a secure fit, simply set one of the tiles onto the preinstalled fasteners.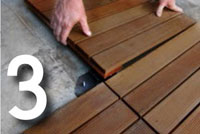 Set Additional Tiles
Once the first tile is laid, you can proceed placing the other tiles onto the remaining pins. The Deck Tile Connector automatically sets the gap spacing to 3/16" so you won't have to worry about an uneven look.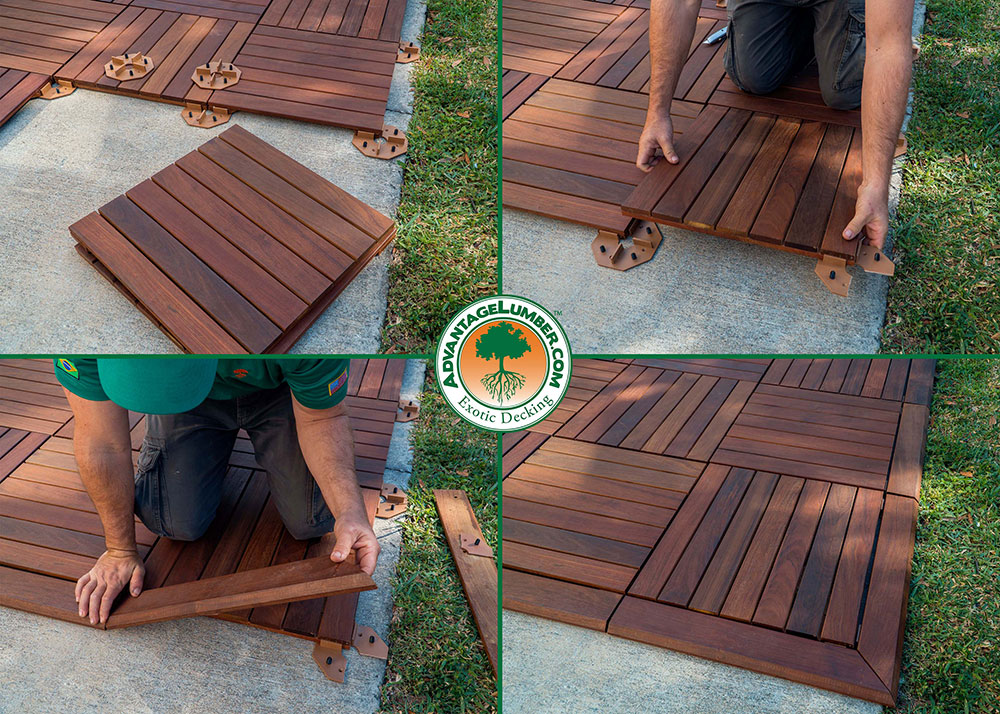 How To Install Deck Tiles Over Concrete
Imagine how good it would feel to replace the look of your bland, worn out concrete patio. Now imagine how good it would feel to transform the look of that patio in just one day!
Watch this informative video on how easy it is to install Ipe deck tiles over a concrete patio.
How To Install Deck Tiles On A Balcony*
If you're looking for a quick and easy way to install deck tiles onto a balcony or terrace, watch the video below. In under two minutes, you will discover how fast and easy this system is to install. Just make sure the area is pitched for adequate runoff. We always recommend that you consult with a licensed contractor and local building department prior to starting any project.
*This is just one example of how to install deck tiles. You must always consult with your local building department to ensure your project coincides with approved building codes.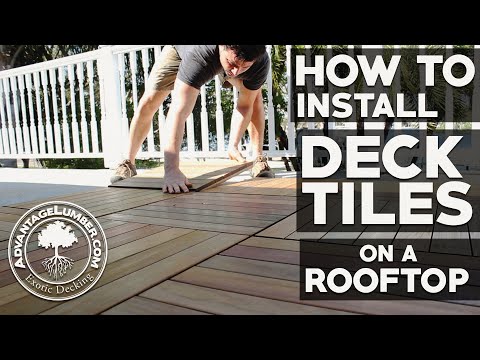 How to Cut Deck Tiles Perpendicular to the Board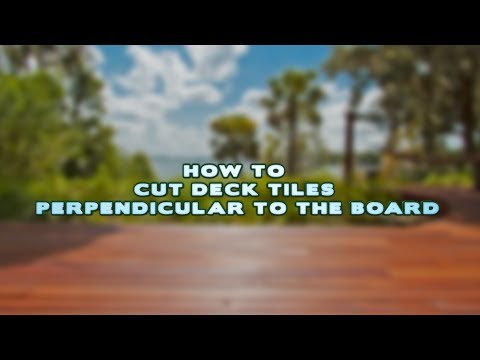 How to Cut Deck Tiles Parallel to the Board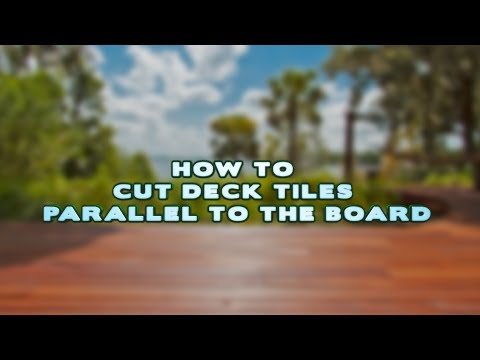 HOW TO BUY DECK TILES
Deck Tile Calculator
Decking Tile Connectors