August 2012
Newsletter Archive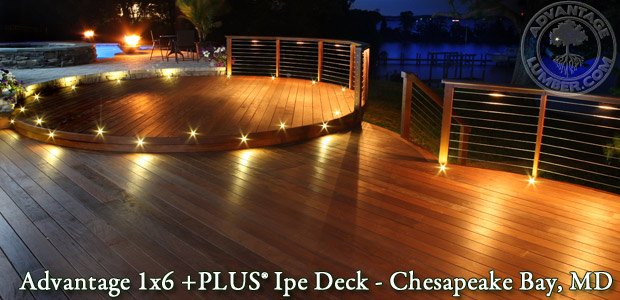 Every day, the staff at AdvantageLumber.com serves customers from around the world. Do you have a question about ordering just the right quantity of hardwood siding? Or, do you need to know the proper gap spacing for your new Ipe deck? Contact us and we'll be happy to help you with all of your decking, siding, lumber, and flooring needs.
Get More for Your Money with 1x6 +Plus® Ipe Decking
Advantage 1x6 +Plus® Decking is the "Just Right" decking material. In addition to saving up to 15% over 5/4x6 material, you will build a stronger, more reliable deck due to the increased stability over traditional 1x6 boards.
According to one contractor who has used Advantage 1x6 +Plus® decking, "You're going to get a more stable dimension. We're going to be able to resist the cupping, warping, and twisting...things you're going to get a bit more with traditional 1x6."
If you'd like to see what this contractor was able to do with Advantage 1x6 +Plus®, watch this video.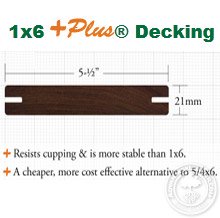 New Inventory - 1x6 +Plus, Deck Tiles, & FSC Decking
As fast as they leave, the containers of hardwood decking and deck tiles keep rolling in! Here's a sample of our newly refreshed inventory:
Ipe 1x6 +Plus® / 21mm (7-20' lengths)

Cumaru 1x6 +Plus® / 21mm (7-20' lengths)

Ipe 1x6 (4-20' lengths)

Cumaru 1x6 (4-20' lengths)

Tigerwood 5/4x4 (6-20' lengths)

20x20 Ipe Deck Tiles

FSC Cumaru 5/4x6 (6-20')

- CALL

FSC Massaranduba 5/4x6 (6-20')

- CALL
Click to Buy Advantage Decking® & Deck Tiles »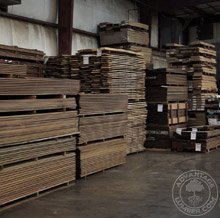 Want to See a Deck Collapse Due to Faulty Installation?
Recently, the TODAY Show aired a report with actual video of a deck collapsing. To make matters worse, there were actually people on the deck! The major point of the report was to show deck owners why routine deck inspections are so important. Additionally, the report pinpoints just how dangerous it can be to install decks using the wrong hardware.
If you know someone with an old deck, forward them this email and tell them to watch the video.
1) TODAY SHOW: Prevent Deck Collapse »
2) 7 Simple Deck Inspection Tips »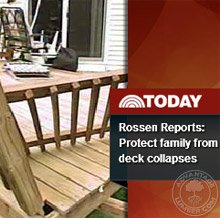 Siding Installation Pro Tips: How to Maximize Airspace with Rainscreen Siding
When it comes to siding maintenance, the biggest problems homeowners have to contend with are mold and decay. Unfortunately, most people who undertake a siding renovation end up finding out first hand how shoddy or rushed installation can create long-lasting problems.
Inadequate airflow results in moisture being trapped within the wall and the back of the siding. In severe cases, the moisture can penetrate through the housewrap and into the wall cavity. The liquid sits there with nowhere to go and will eventually cause rot and mold. Saturated housewraps speeds up the deterioration of the siding and will only cause headaches and cost you more.
Allowing a plane for airflow is one of the best ways to lengthen the life of your siding...Read More »
Read the Rest of This Siding Pro Tip Article »
Buy Advantage Rainscreen Siding Direct »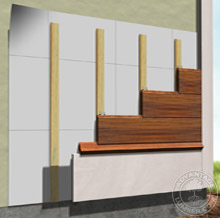 Is the Lumber Industry GOOD for the Environment?
Stop me if you've heard this one before; the Lumber Industry is BAD for the environment. After all, if you're cutting trees down it MUST be bad, right? Wrong. Companies like ours that actively participate in a well-regulated lumber industry actually protect the health of forests across the world. To assume that lumber companies would pillage the land and strip it bare ignores the most basic fundamentals of economic rules. After all, forests that are managed and regulated are the only way the lumber industry can survive and actually contribute to the various societies and communities across the world! As a certified FSC hardwood supplier, AdvantageLumber.com is 100% committed to bringing you sustainable products that are legally sourced from well-managed forests.
To learn more, check out this article that reveals facts from the Food and Agriculture Organization (FAO) of the United Nations about how vital the lumber industry is to the world's Green Economy.
How "Green" is Sustainable Forestry? »