September 2012
Newsletter Archive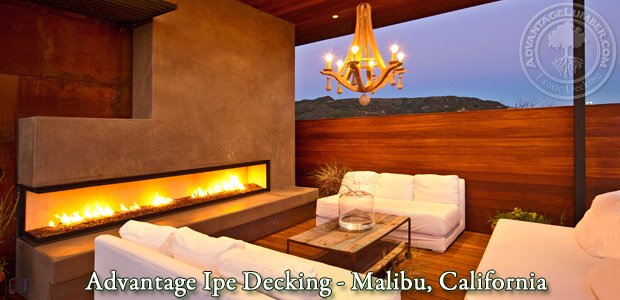 With temperatures cooling and Autumn approaching, now is a great time to start your next outdoor project. Whether you're renovating your front porch or building a new hardwood deck, you can count on AdvantageLumber.com for all your decking needs.
NEWS: AdvantageLumber.com will be at the DeckExpo in Baltimore! Visit us at Booth 3705 to learn about our decking products, deck tiles, and hardwood siding. Oh, and don't forget you will get free stuff you can actually use!
What Do Contractors & Customers Have to Say About AdvantageLumber.com?
What can customers and contractors expect from AdvantageLumber.com? Here's what Larry in Maryland had to say about a deck he constructed for one of his customers using our quality products & services:
"Our customer wanted a low maintenance deck that would keep the natural open feel of his wooded back yard. We used Ipe lumber, hidden fasteners, and oil for the finish. The project melts into the wooded setting. The owner loved it, the wood is never hot to touch. We sealed the project twice when it was finished in the summer of 2009 and it still looks great."
Check out pictures & videos, plus more customer & contractor testimonials here. »
Get your free quote by calling 1-877-232-3915.
Or, buy online at AdvantageLumber.com.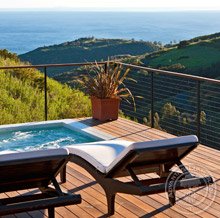 New Inventory - 1x6 +PLUS*, Deck Tiles, and FSC Garapa
New decking inventory for September includes containers of the following species/profiles:
Ipe 1x6 +Plus™ (7-20' lengths)

Ipe 5/4x6 (7-20' lengths)

Ipe 1x6 (7-20' lengths)

Ipe 1x4 (7-20' lengths)

Cumaru 1x6 +Plus™ (7-20' lengths)

Cumaru 5/4x6 (7-20' lengths)

Cumaru 1x6 (7-20' lengths)

20x20 Smooth Ipe Deck Tiles

20x20 Anti-Slip Ipe Deck Tiles

FSC 5/4x6 Garapa (7-20' lengths)
*See how you get more decking for less with Advantage Ipe & Cumaru 1x6 +PLUS* »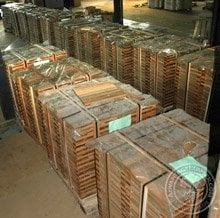 Save Money by Knowing the Difference Between Nominal & Finished Dimensions
To get your deck building project off the ground right you need to know exactly how much material you will need. Not accounting for the actual "finished" dimensions can leave you short material. Unfortunately, many first-time DIY deck builders learn the hard way and assume they've ordered just enough 1x6 wood to build their deck. They fail to account for the finished dimensions of that board. Don't forget, even the most seasoned professional orders more decking for their projects. Why? Because on the job site, mistakes happen.
So, to avoid paying extra shipping, labor, and material cost, we always recommend ordering at least 10% more material. This way, you cover yourself just in case.
Learn More About How to Save Money with your Advantage Decking® Order »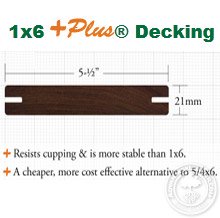 How to Install Vertical Rainscreen Siding
So you've decided Advantage Rainscreen Siding is the right choice for your home renovation project. The only problem is that you want your home to stand out amongst the crowd. For an eye-catching look not seen in many homes, vertical installation of Rainscreen siding is a definite possibility. But what's the best way to achieve this dynamic look? Read more...
Proper Furring Strips Installation is Key »
Buy Advantage Rainscreen Siding Direct »