November 2011
Newsletter Archive
How Flat, Quarter Sawn, & Rift Sawn Lumber is Made
Since the 1700s, lumber has been a critical part of building construction in the United States. Back then, mill workers were given the back-breaking task of hand sawing lumber from logs. Then, in the 1800's, steam and water-powered saw milling operations started using circular saws. This helped mills produce the three major cuts of lumber that we still use today.
Flat/Plain Sawn, Quarter Sawn, and Rift Sawn... What sets each of these types of sawn lumber apart?
Watch a Video on Sawn Lumber »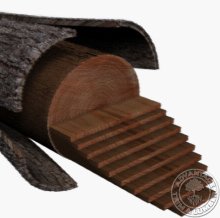 What is Rustic Grade Ipe Decking?
Do you want all the robust strength of Ipe, but desire a more "rustic" or traditional look? If you want to build a deck with distinct character, yet don't want to settle for softer woods, consider using Rustic Grade Ipe Decking. It is durable and serviceable, and many people prefer the rustic, charming look as a decorative enhancement.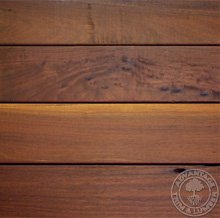 Why Does Decking Turn Grey?
If you decide not to treat your Ipe or Cumaru deck, it will transform into a beautiful silvery patina. Contrary to what plastic decking salesmen might say, this process is natural and does not greatly reduce the lifespan of the wood. Two famous examples of this are the Atlantic City and the Brooklyn Bridge boardwalks. Despite the climate and heavy duty use, both of these Ipe boardwalks remain strong and perform exceptionally well. Have you ever wondered why wood turns grey in the first place? Discover the science behind this natural phenomena:
Learn Why Wood Decking Turns Grey »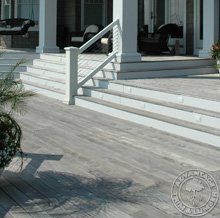 On Deck: How to Build an Ipe Table for Thanksgiving
This Thanksgiving, have the kids eat at a table made of one of the strongest woods on earth. For this month's On Deck feature, we are giving you easy-to-follow instructions on how to build your very own small table made of Ipe wood. Ipe is so dense your kids can bang utensils on it without totally destroying it. Ipe cleans easily and won't soak up juice, milk, ketchup, or whatever else they spill.
How to Build a Small Ipe Dining Table »