Real Wood Decking - San Rafael, CA
Garapa & Ipe Decking enhances the view for this San Rafael, CA homeowner!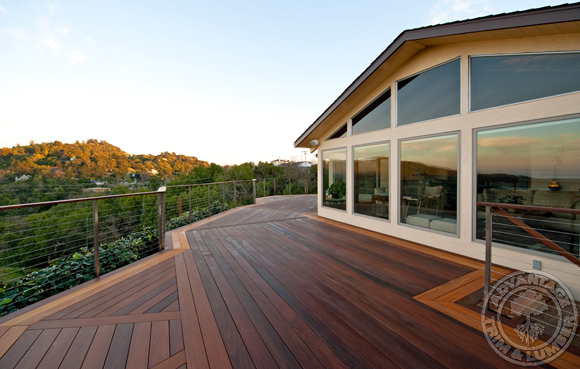 Real Wood Decking Is a 1-2 Punch of Looks & Strength
One of the most amazing things about hardwood decking is how well it fits into any environment. There's never a place where a deck made from Advantage Trim & Lumber's exotic hardwood just doesn't feel right.
Case in point. This spectacular deck that mixes BOTH Ipe wood and Garapa wood. Built in San Rafael, California, this deck's amazing views can really be enjoyed on this expertly designed outdoor space.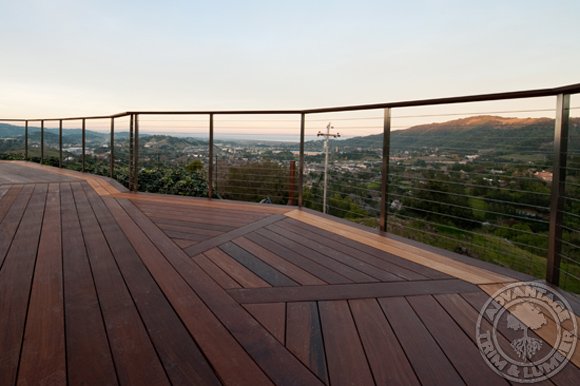 Who Says Deck Building Isn't An Art?
Many people make the mistake of thinking that building decks isn't an art. It is. Just look at the picture above. It takes great planning, precision, and VISION to create a deck of such beauty. Think of it this way; the wood is your paint, the tools are like brushes, the environment is the canvas, and the builder is the artist. The only difference is that while art is generally admired from afar, you can both admire and LIVE on a hardwood deck.
This San Rafael deck builder really look the challenge of building off a slope to a whole new level. According to the builder, "The deck is built using max. 22'-0" boards, so no butt joints exist in the field, giving the deck more continuity of wood, separated by angled transition pieces." While this sounds technical (and it is), you can't argue the result is pure art.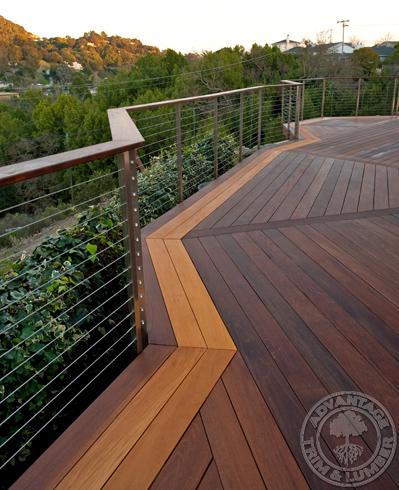 How Does a Mixed Species Hardwood Deck Look?
A growing trend in deck building is mixing species of hardwood. When you pair the right woods together, you can really get a striking look. What's better is that you get a visually dynamic outdoor deck without sacrificing on overall resistance to termites or other pests. Looking below, it's easy to see how the combination of Garapa decking and Ipe decking works.