Ipe Decking San Francisco, CA
An exceptionally beautiful deck deserves exceptionally beautiful wood decking.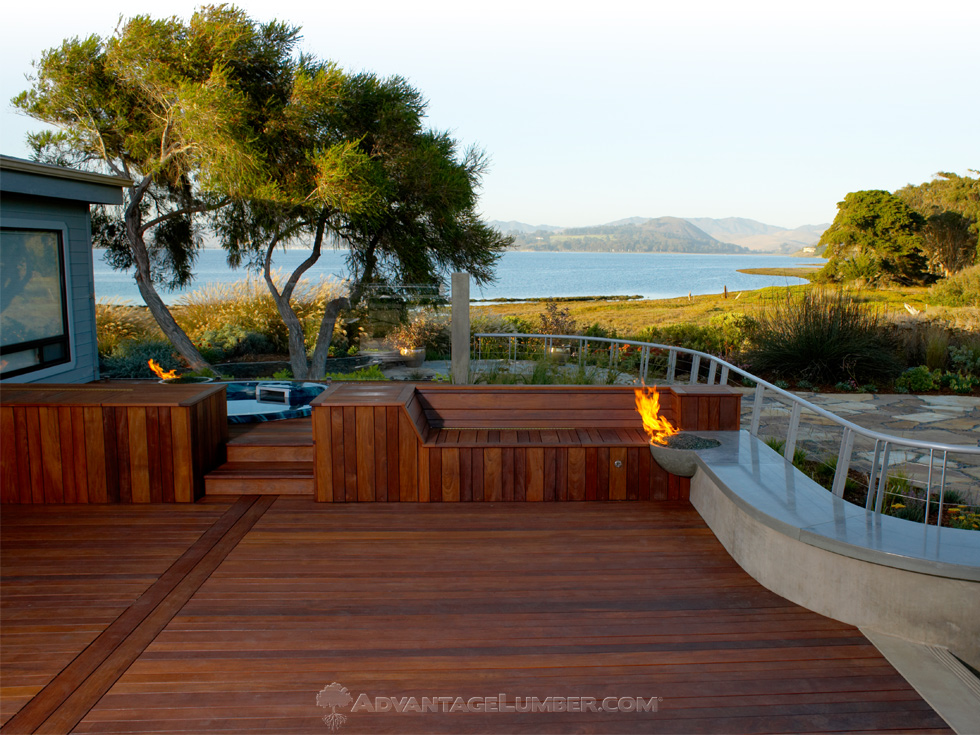 Amazing Ipe Deck with Fire Pits & Outdoor Kitchen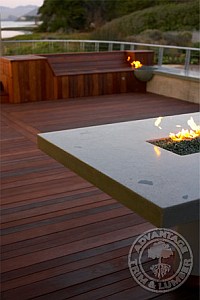 One of the most impressive decks that feature our premium grade material is this modern ipe deck and outdoor kitchen in the San Francisco Bay Area.
While the beauty and durability of ipe wood were major reasons why the homeowner chose it, there was another deciding factor that made ipe a practical choice. The fact that ipe also has up to a Class A rating for flame spread is another reason why this home owner chose ipe over other less reliable and costly materials.
When you look at the close-up pictures of this deck pay special attention to the craftsmanship and wonderful design that make this deck a true showpiece. At night, this deck really has LED floor lamps that accentuate its modern design.
From the solid, yet comfortable ipe benches, to the gas fire pits and ipe cabinets in the outdoor kitchen, the only word that comes to mind when you see this deck for the first time is, "Amazing."
Building a wood deck? You can work with the world's leading supplier of exotic hardwoods and buy wood decking material from the convenience of your home with Advantage Lumber, LLC.
Once you find the exotic wood species that appeals to you, you can:
Get a custom quote
Call Us Directly
Buy online
Additional Photos of this Ipe Deck in San Francisco, California
Note to members of the press:
If you need high resolution photography please contact: divancic@advantagelumber.com and we will be happy to promptly supply you with our high resolution photography.