Ipe Decking & Siding - Delhi, India
Advantage Lumber, LLC's Ipe wood decking and siding perform in climates worldwide.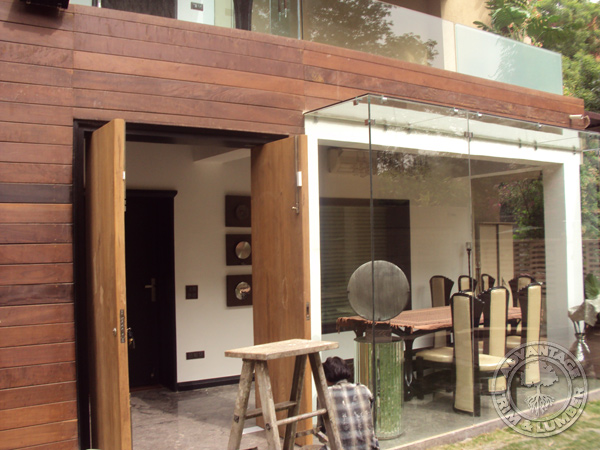 Advantage Lumber, LLC ships exotic hardwood like Ipe wood decking to ports & jobsites throughout India.
One of our most recent international decking projects features our Ipe decking in New Delhi, India. Advantage Ipe (Tabebuia Spp., aka Tabebuia Serratifolia, Tabebuia Serratifolia Vahl Nichols, and Brazilian Walnut) is ideal for the varied climate of the world's second most populated country.
This New Delhi contractor contacted us because he previously bought direct from Brazil and ended up having his money stolen by unscrupulous suppliers. Other suppliers gave him a very difficult time getting his order processed and delivered on time. He ended up paying more and had very dissatisfied customers. Unfortunately, this happens all too often when dealing with third-world suppliers.
From the mill to the port, the job site and all points in between, Advantage Lumber, LLC monitors international shipments to ensure that all overseas orders arrive within the expected time frame. Some of the major ports we ship to in India are located in Maharashtra (Nhava Sheva, officially Jawaharlal Nehru Port), Karnataka, Kerala, Tamil Nadu, Andhra Pradesh, Gujarat, and West Bengal. From these ports, we monitor shipments of decking via freight liners or rail to cities like Chandigarh, Panaji, Delhi, Valparai, Mumbai, Pune, Ludhiana, Chennai, Shimla, and Jalandhar.
Stand Out From the Rest!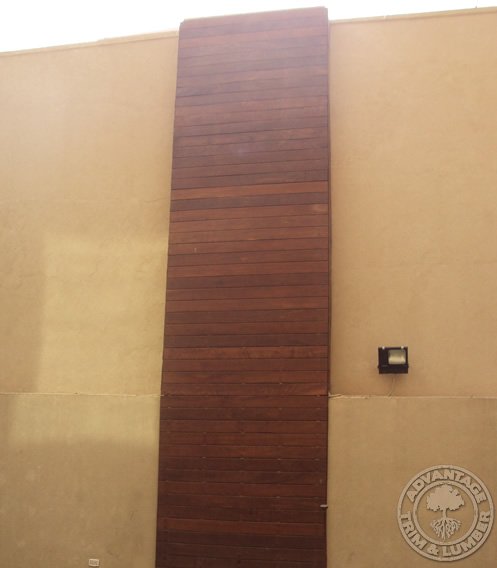 By choosing Advantage Lumber, LLC, he found that our reputation for timely delivery and great Ipe wood prices were something he could depend on. We monitored the container shipment from our mill in Brazil to Mundra Port then tracked it from Mundra to ICD Tughlakabad in New Delhi.
Defy the Elements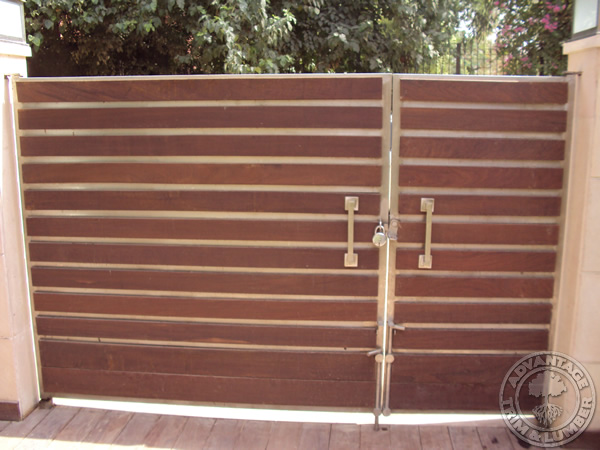 The finished project looks wonderful and the family who owns this home couldn't be happier with the finished project. Ipe wood is the perfect choice for decking and siding projects in India because it:
Has a natural lifespan well of 75+ years
Excels in the varied climates of India
Looks wonderful for many years
Stands up to the pressures of monsoon season
Won't burn feet or hands when exposed to the hot sun
Is easy to enjoy without constant maintenance
Adds value to any home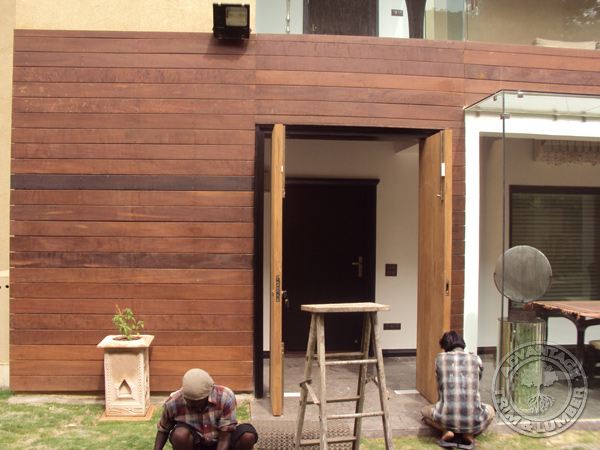 For all your international and overseas Brazilian decking needs, contact the International Wholesale Lumber division of Advantage Lumber, LLC today.
Discover more about Ipe Siding & Ipe Decking.
Advantage Lumber, LLC ships hardwood decking, flooring, lumber to all corners of the world.
Learn more about our Wholesale Lumber Export service.
Building a wood deck? You can work with the world's leading supplier of exotic hardwoods and buy wood dock material from the convenience of your home with Advantage Lumber, LLC. Once you find the exotic wood species that appeals to you, you can:
Note to members of the press:
If you need high resolution photography please contact: [email protected] and we will be happy to promptly supply you with our high resolution photography.