Decking Tile Photos
Real Wood Deck Tiles from AdvantageLumber.com transform any outdoor living space!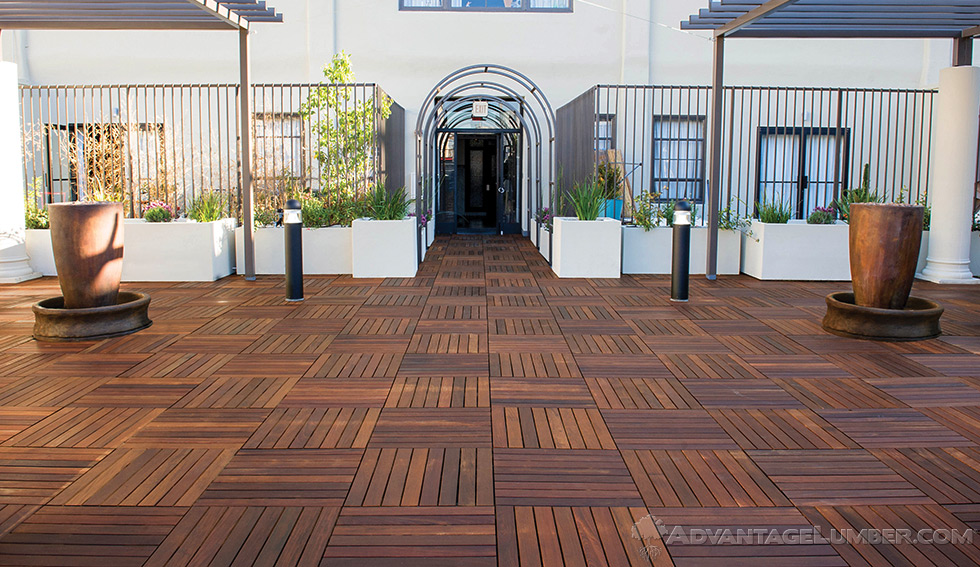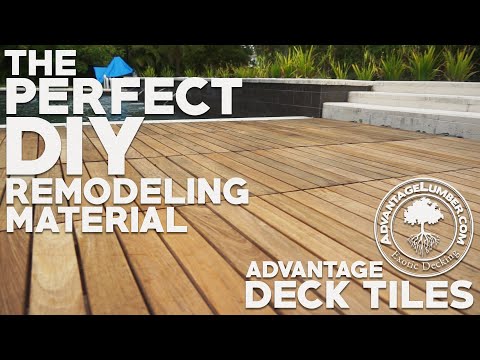 Decking Tile Picture Gallery
Note to members of the press:
If you need high resolution photography please contact: [email protected] and we will be happy to promptly supply you with our high resolution photography.
Decking Tiles Videos
How To Install Deck Tiles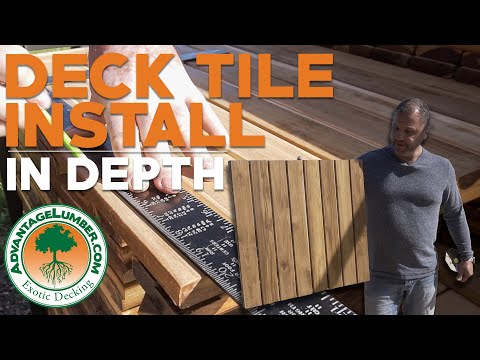 Advantage Deck Tiles™ from AdvantageLumber.com are a perfect Do-It-Yourself decking solution. These easy to install tiles can transform your outdoor living space in as little as a single afternoon.
A Patio Transformation In Front of Your Eyes!
It's one thing to say that installing Ipe deck tiles from AdvantageLumber.com is easy. It's another to show you how easy. We recently visited a balcony remodeling project and saw first hand how simple our deck tiles are to install. Check out this featured project video and see for yourself what you can do to your very own balcony or covered patio!
How To Install Deck Tiles Over Concrete
Imagine how good it would feel to replace the look of your bland, worn out concrete patio. Now imagine how good it would feel to transform the look of that patio in just one day!
Watch this informative video on how easy it is to install Ipe deck tiles over a concrete patio.
How To Install Deck Tiles On A Balcony*
If you're looking for a quick and easy way to install deck tiles onto a balcony or terrace, watch the video below. In under two minutes, you will discover how fast and easy this system is to install. Just make sure the area is pitched for adequate runoff. We always recommend that you consult with a licensed contractor and local building department prior to starting any project.
*This is just one example of how to install deck tiles. You must always consult with your local building department to ensure your project coincides with approved building codes.