Brazilian Walnut Flooring
We offer the highest quality Brazilian Walnut at deeply discounted pricing.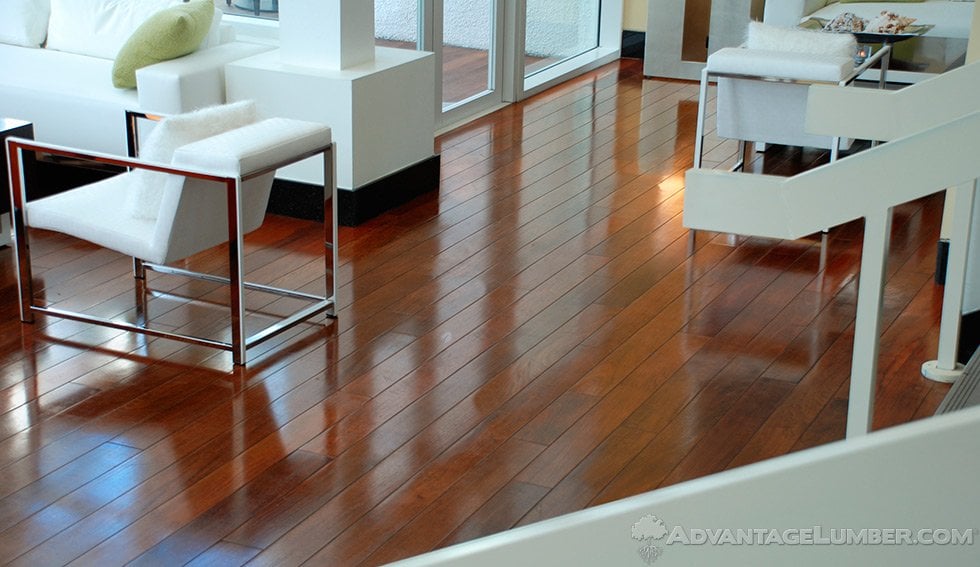 Brazilian Walnut Flooring Is Luxurious, Pristine and Tough Enough to Last for Decades
Brazilian walnut aka ipe flooring is, by far, one of the greatest investments you can make to your home. Quite simply, ipe is gaining worldwide recognition among savvy homeowners who understand that when you want the best exotic hardwood, the choice is clear. Brazilian walnut flooring (ipe flooring) is a great choice for knowledge homeowners who understand that only the best will do.
Brazilian Walnut Benefits
Brazilian walnut flooring makes the most sense if you are a savvy homeowner who is looking for:
An exotic hardwood that is scientifically proven to last for decades without need of treatments
Ipe flooring is naturally resistant to mold, mildew, and fungus
Brazilian walnut hardwood flooring is also naturally resistant to termites and other insects
Brazilian walnut hardwood immediately adds a regal and elegant look to any home
How Hard & Durable is Brazilian Walnut Flooring?
Brazilian Walnut
3680
Red Oak
1290
Why Choose Advantage for Custom Brazilian Walnut Flooring
At AdvantageLumber.com®, we are ready to meet your custom Brazilian walnut flooring and ipe flooring needs. We own first-class molding machines at our wholly owned and operated top-of-the-line lumber mills. These machines are designed to effortlessly meet your custom ipe flooring desires to your room's unique dimensions. By ordering direct from Advantage Lumber, LLC, you can be rest assured that your order of Brazilian walnut flooring will be fulfilled and shipped to you days, not months. We also offer custom molding up to 8", trim, railings, and can manufacture practically any profile from our extensive hardwood inventory.
When you choose AdvantageLumber.com®, you are ordering your Brazilian walnut flooring directly from our lumber mill. By cutting out the middle man, we are able to provide wholesale flooring pricing that is unparalleled throughout the industry.
Contact AdvantageLumber.com® to inquire about Brazilian walnut flooring and to speak with one of our expert associates. We are your one-stop-source for all your hardwood flooring needs.
Save on Exotic Hardwood Flooring
Flooring Specifications
Our Price
Ipe Flooring (Brazilian Walnut)
Flooring Size: ¾″ x 5″
Lengths: 1′ - 7′
Finish: Prefinished
$7.80 $7.00
Our hardwood flooring is ALL-NATURAL. Buy Direct & Save!