3/8″ Ipe Plugs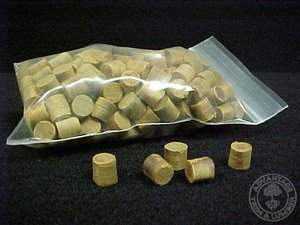 Ipe Plug Length approx. 3/8"
Ipe Plug Diameter 3/8"
Amount of Taper 1 degree
Note: Ipe Plug Measurements are approximate.
Ipe Plugs Pricing
Wood Plugs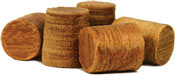 3/8″ tapered
wood plugs
. These DeckWise® plugs are convenient for plugging holes left in face-screwed exotic wood decking planks.
Extreme Plugs®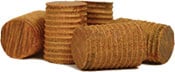 Our Ipe plugs are manufactured from our premium grade Ipe Decking to give a good match once installed in your decking project. These are often used on stairs, railings, or even the deck surface to hide screws holes.