July 2012
Newsletter Archive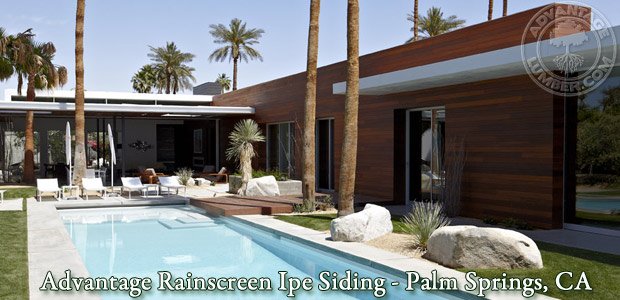 This July, you can get more wood for less with our NEW bundle specials! Save up to 50% with the AdvantageLumber.com stainless screw sale! Oh, and there's also our new 24"x24" Advantage Deck Tiles® and Rainscreen Siding! Both are a great way to get more out of your outdoor renovation project. Read on and enjoy.
New Inventory of Exotic Decking In Stock!
Here's a sample of the containers of hardwood decking that we're receiving this month:
Cumaru 1x6 +Plus™ / 21mm (7-20' lengths)

Ipe 1x6 (4-20' lengths)

Rustic/B-Grade Ipe 5/4x4 (8-20' lengths)

Rustic/B-Grade Ipe 2/6 (8-20' lengths)

FSC Massaranduba 5/4x6 (6-20' lengths)

Tigerwood 1x4 (7-20' lengths)

Tigerwood

5/4x6 (6-20' lengths

)

Tigerwood

5/4x6 (6-20' lengths

)
To order call 1-877-232-3915. Or, buy direct from the AdvantageLumber.com online store.
Don't Forget to Check Out the Deals with the AdvantageLumber.com Bundle Sale »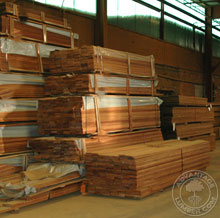 What is Advantage Rainscreen Siding?
The Advantage Rainscreen Siding system is available in Ipe, Cumaru, Tigerwood, Massaranduba, and Garapa. Each option is harder than Teak, Redwood, and Cedar and is easy to install with a hidden siding fastening system.
Advantage Rainscreen Siding offers you the following benefits:
Fastener-Free siding surface

Pre-drilling is NOT required

All natural building material

Minimized movement in service

Reduced water intrusion

100% natural, chemical free

Responsibly harvested from well-managed forests
Buy the Advantage Rainscreen System »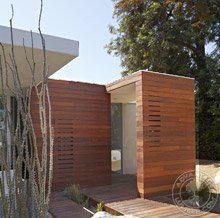 Did You Know Decks Need to Breathe? Really.
Improper ventilation is one of the primary causes of decking related problems. If your deck design does not allow for adequate cross ventilation underneath the deck, cupping and surface checking can become headaches in the future.
We recommend a minimum of 18" of open air under joists along with open sides for proper cross ventilation. If the fascia/skirting around your deck does restrict airflow, here's a tip:
Install soffit vents around the perimeter of your deck to increase increase cross ventilation. Once installed, the soffit vents will ensure you enjoy your deck for as long as you own your home.
Read More Deck Installation Tips »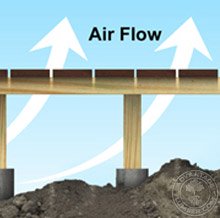 24"x 24" Advantage Deck Tiles® Are Perfect for Rooftop and Commercial Applications
Since we introduced the line of 24"x24" Advantage Deck Tiles®, commercial architects and builders have used them for a wide range of applications. From high-end restaurants to rooftops, Advantage Deck Tiles® are a proven material with benefits such as:
Fastener-free surface
Easy to install (No pre-drilling)

All natural building material

Highly slip & splinter resistant
Ultra low-maintenance
Cover more space & spend less $$
See a video on 24" x 24" Advantage Deck Tiles® that was installed in a brand new fine dining restaurant located in Sarasota, Florida.
Contact us directly at 1-877-232-3915.
Buy 24x24 Advantage Deck Tiles® Online »