Cumaru Decking
3-Tier Cumaru wood decking in Bloomfield, MI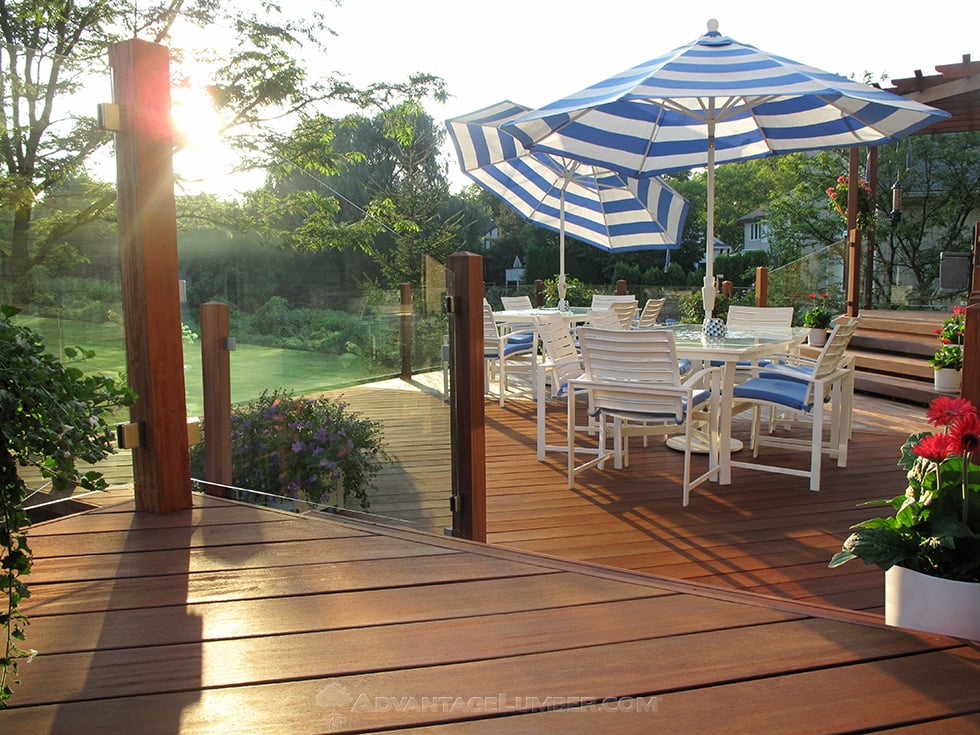 When does a deck become more than just a deck?
This homeowner wanted a place to relax on lazy summer nights after work but also wanted an outdoor entertainment area. These activities had to come along with low maintenance outdoor living. When reviewing all the different decking types out there the choice became an easy one. That choice was of course… Cumaru Decking!
This home owner chose Cumaru Decking and got the following benefits:
Durable decking with a long lifespan
A care-free deck with almost zero required maintenance
Smooth fastener-free deck surface when pregrooved Cumaru Decking is installed in conjunction with Ipe Clip® hidden deck fasteners
After seeing the final results from this deck we are sure the choice of your next decking project will be as simple as it was for this homeowner. Choose Cumaru Decking for all the things you love about outdoor living with none of the hassles that come along with other decking products in the market today!
Building a wood porch? You can work with the world's leading supplier of exotic hardwoods and buy wood dock material from the convenience of your home with AdvantageLumber.com®
Once you find the exotic wood species that appeals to you, you can:
Get a custom quote
1-877-232-3915
Buy online
Additional Cumaru Decking Michigan Photos:
Note to members of the press:
If you need high resolution photography please contact: divancic@advantagelumber.com and we will be happy to promptly supply you with our high resolution photography.