Hardwood Flooring
Premium Flooring at Factory Direct Prices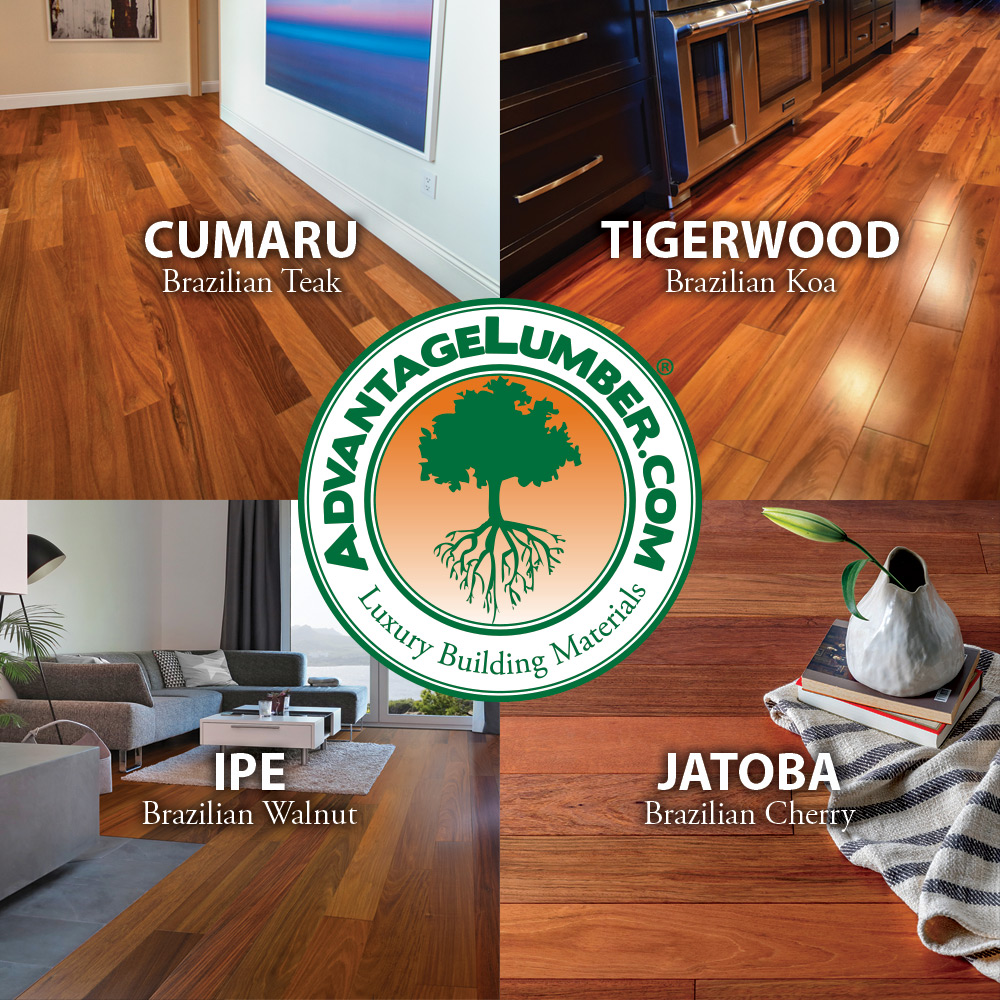 Advantage Hardwood Flooring™ is made of 100% real solid wood with no compromises. Each piece of flooring is kiln-dried to an ideal moisture content, suitable to fit most indoor environments*. Hardwood Flooring comes unfinished or with a low-VOC, UV-cured prefinished surface, giving you the option to achieve the look that best suits your interior.

*Solid hardwood flooring is recommended for above-grade installations only.

Flooring Bundle Specials
Save on your next project!
Shop Now
Flooring Prices
All prices are subject to change without notice. Prices listed in square feet.
Our hardwood flooring is ALL-NATURAL! Buy Direct & Save!
Transform Your Room
You can transform any of your rooms for ordinary to extraordinary with hardwood flooring from Advantage Lumber, LLC Our hardwood flooring is a "Cut Above The Rest"... Click HERE to see more before & after photos of this beautiful home.
We can custom mill flooring to a variety of widths and lengths in over 50 different species. Do you want Wider or Longer flooring? Or a unique specie? Check our online pricing below or Call Us1.877.232.3915 for a custom quote. Be sure to visit our Brazilian Walnut Flooring Sale

Call us toll free 1-877-232-3915
Advantage Tigerwood Flooring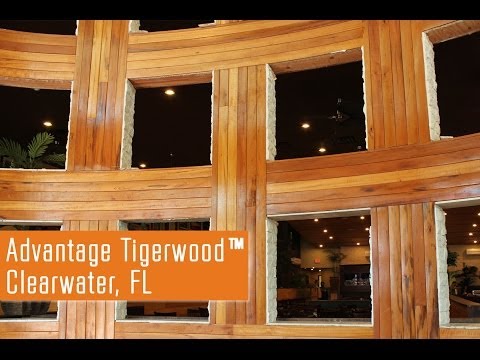 Achieve functionality and beauty with Advantage Tigerwood Flooring™
Discover how one species of Advantage Flooring (Tigerwood) helped make this new beachfront restaurant shine. Not only does Advantage Tigerwood Flooring give this tropical themed restaurant an exotic look, it also creates a relaxing atmosphere.
Flooring Grading
Flooring Specs:
Our unfinished Tongue & Groove flooring is kiln dried to 6 to 8% moisture content. Milled to excellent tolerance for a fast & easy fit.
Grade Descriptions:
Clear Grade is mostly uniform in appearance, has a limited number of character marks, and is mostly heartwood.
Select Grade is clear of knots but has more color variation than clear grade.
Natural/Common Grade flooring will have some color variation, mineral coloring and small pin knots.
Rustic Grade flooring will have larger tight knots and the most color variation.
Flooring Grades
Brazilian Cherry Flooring
(Jatoba)
Brazilian Walnut Flooring
(Ipe)
Tigerwood Flooring
(Goncalo Alves)
A Complete Look At Our Grading System
Solid Maple Hardwood Flooring
The Janka Hardness Test is a measure of the hardness of wood. The Janka Test was developed as a variation of the Brinell hardness test. The test measures the force required to push a steel ball with a diameter of 11.28 millimeters (0.444 inches) into the wood to a depth of half the ball's diameter. The diameter was chosen to produce a circle with an area of 100 square millimeters. The Janka hardness values have been indicated for each flooring specie for your reference. Click HERE to find out more about The Janka Hardness Test.
Wholesale flooring prices ALSO available... click HERE (full truckload quantities ONLY)
Prefinished vs. Unfinished
Brazilian Walnut Flooring
(Ipe)
Tigerwood Flooring
(Muiracatiara)
Deciding between prefinished versus unfinished hardwood floors can be difficult. But this section should help aid you in your decision. You need to consider the pros and cons of each finishing option before making a decision.
Unfinished Hardwood Flooring is delivered raw then it needs to be installed, sanded, and finished on site.
Prefinished Hardwood Flooring has been milled and finished at the factory, so it does not require any further treatment once it has been installed. All that is required is installation and you are done... no sanding or finishing is required.
Prefinished hardwood flooring is relatively quick and easy to install when compared to unfinished flooring. Since it has already been coated with a finish at the factory, it is also far more convenient as no sanding or finishing needs to be done on site. Finishing a floor is a time consuming and dusty process that you may wish to avoid.
The multi-coat, U.V. & scratch resistant finish applied at the factory gives our prefinished Hardwood Flooring a very durable wear layer and the finish itself is under a limited warranty.
However, when refinishing prefinished flooring, it is necessary to remove a lot more wood to achieve a level floor, so you will lose more life of the floor in the first refinish than with a Unfinished Hardwood Floor that was finished on site.
Also prefinished hardwood floors are harder to clean between the cracks of individual flooring boards. This is because the flooring is not sealed at the job site like unfinished hardwood floors.
If you order unfinished flooring then your custom sanded hardwood floor is perfectly flat looking. This perfectly flat tabletop appearance can't be achieved with a prefinished hardwood floor. If the subfloor that the flooring being installed over is uneven, then a pre-finished floor will be uneven. Since unfinished flooring is sanded flat on site, it is more forgiving of slight irregularities in the subfloor.
Below are several questions you should ask yourself to make your decision a little easier:
Are the fumes and dust resulting from finishing the floor on-site a concern?? (eg if children or pets will be present?) - If so then maybe prefinished flooring would be a better choice for you.
Are you installing wood floors throughout the entire home, or just in isolated rooms? - If throughout your home, Unfinished Brazilian Walnut Flooring may be best. This is because having your floors finished on site will help ensure a more uniform color and finish.
What is your budget? - Typically unfinished flooring is the more expensive option once installation and finishing of the floor is completed.
Prefinished Flooring Specifications
Flooring Specs: Micro bevel on all 4 sides. Multi-coat, U.V. & scratch resistant finish. Sorted for a more consistent color. Kiln dried to a moisture content of 6 to 8%. Select & Better Grade Sold in 21 square foot boxes.
We are direct importers of exotic hardwood flooring. We are able to offer excellent pricing on hardwood flooring since many of our mills that manufacture our Ipe decking also produce flooring. Our large volume of decking imports allows us to overlap our buying power on exotic flooring. We can also produce custom dimension flooring in a variety of sizes and in over 55 different species in our US mill. To view more of the species that we can produce custom flooring from visit the hardwood lumber section of our website Advantage Lumber Hardwood Selection. This will give you a overview of some of the species we can custom mill. Please Call Us (1.877.232.3915) for a custom quote.