Ipe Flooring
Premium hardwood flooring at discounted prices.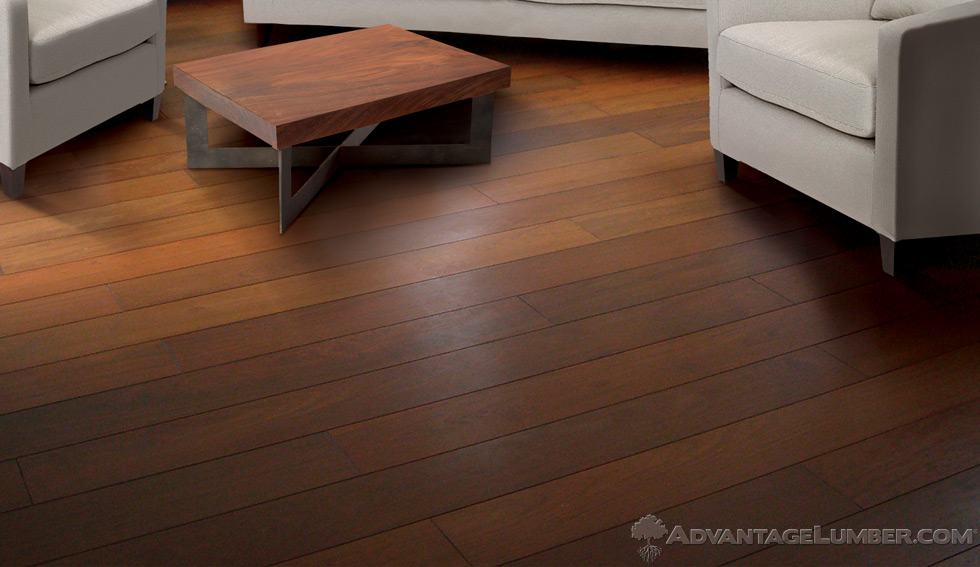 Save on Exotic Hardwood Flooring
Flooring Specifications
Our Price
Ipe Flooring (Brazilian Walnut)
Flooring Size: ¾″ x 5″
Lengths: 1′ - 7′
Finish: Prefinished
$8.25 $6.60
Ipe Flooring (Brazilian Walnut)
Flooring Size: ¾″ x 5″
Lengths: 1′ - 7′
Finish: Unfinished
Call for Price
Our hardwood flooring is ALL-NATURAL. Buy Direct & Save!
There aren't many species stronger or denser than Ipe. Many know it as Brazilian Walnut others as Ironwood, but whatever you call it it's one of the most durable hardwood floors in the market. The beauty of each piece extends beyond color, it's in the wood grain and the different colors from dark brown to hues of green.
Our Ipe hardwood flooring isn't just some thin layer of wood over an engineered wood, it's 100% solid hardwood that can be refinished should there be any surface damage. The best part about our solid hardwood flooring is that it's an all-natural product, free of glues and chemicals keeping you and your family safe.
We mill our Ipe flooring in our U.S facilities ensuring each board is milled to our quality standards. At AdvantageLumber.com® we can also pre-finish each board with a low-VOC coating for a faster and easier installation.
Wholesale flooring prices ALSO available... click HERE.
We can custom mill flooring to a variety of widths and lengths in over 50 different species.  Do you want Wider or Longer flooring?  Or a unique specie?  Check our online Hardwood Flooring prices or Call Us (1.877.232.3915) for a custom quote.