January 2012
Newsletter Archive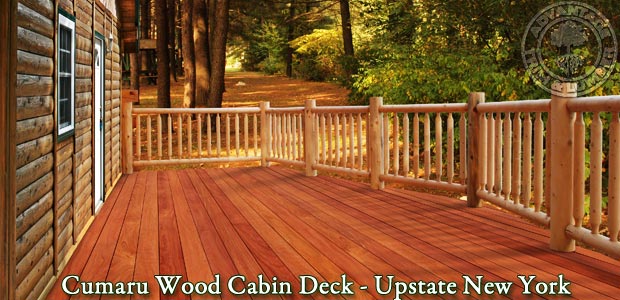 Featured Deck: 1x6 Plus® Cumaru Deck with Exotic Wood Compass Rose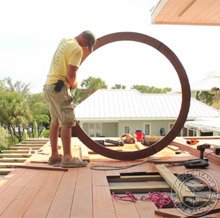 Just like a sculptor or artist, the best deck builders use materials that create lasting decks which can be viewed as works of architectural art. For instance, we visited one deck builder who built a Cumaru deck off the sunny coast of Sarasota.
Using 1x6 Plus® Cumaru, Tigerwood, Garapa, and Ipe decking, this deck builder was able to capture the homeowner's love of coastal living and sailing and incorporate it into the deck's design. The result speaks for itself.
Deck of the Month: Cumaru Deck, Florida
Visit the AdvantageLumber.com Channel
Exotic Massaranduba Decking In Stock & Ready to Ship!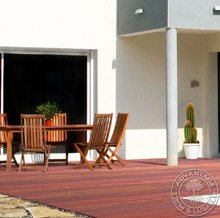 Massaranduba (pronounced Ma-Sa-Ran-Doo-bah) is a long-lasting and beautiful hardwood. Extremely popular in Europe, Massaranduba is over 7 times harder than Redwood and offers a much richer look. Check out our Massaranduba video to see how it compares to Redwood decking. Benefits include:
Major savings (up to 25%) over composites
Terrific resistance to mold, rot, & decay
Responsibly harvested from managed forests
Great for the backyard deck or front porch
100% natural, chemical free wood decking
Anti-Slip & Smooth surfaces for increased design possibilities
Get Your Free Massaranduba Quote
Featured Product: Hidden Siding Fasteners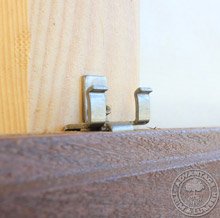 AdvantageLumber.com is now selling hidden siding fastening kits. These clips will help you create that blemish free, upscale look you desire. There is also a practical reason to buy hidden siding fasteners; They help ensure your hardwood exterior looks and performs better over the long haul. By significantly reduce cupping, twisting, and mold growth due to water penetration, these hidden siding fasteners work with most siding profiles and are ideal for both residential and commercial applications.
How to Build a Jewelry Box for That Special Someone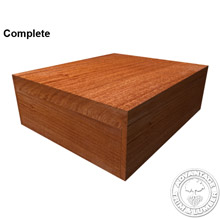 Why give a fattening box of chocolates for Valentine's Day (again!)? Do you really think paying extra for some roses is going be that much of a surprise? Why not build something special?
For this month's "How-to" we're going to show you how to make a hand-made jewelry box out of exotic wood from AdvantageLumber.com.