Quarter Sawn
Discover which sawn lumber is right for your next wood working project.

Quarter Sawn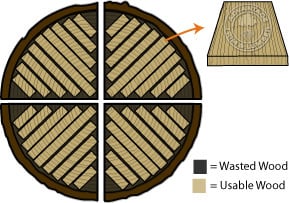 Quartersawn lumber comes at a premium due to the labor it takes to mill each plank. To mill quarter sawn wood, each log is sawed at a radial angle into four quarters. Then each quarter is plain sawn. This method of quarter sawing does leave some waste, but much less than rift sawn lumber.
This method of sawing produces a plank where the tree's growth rings are near, or totally perpendicular to the plank's surface. This produces a straight, linear grain pattern. Our inventory of quarter sawn red and white oak looks remarkable and are preferred by furniture makers, designers, and architects because of this unique look.
There are other benefits to buying quarter sawn wood products. These benefits include increased structural integrity:
Smoother surface due to less distinct grain
Decreased expansion and contraction on the plank's width
Twisting, cupping, and warping resistance
Ages evenly over time
Chances of surface checking are significantly reduced
More resistant to moisture penetration
Enhanced paint retention
Call, or click today to inquire about our inventory of quarter sawn lumber and flooring.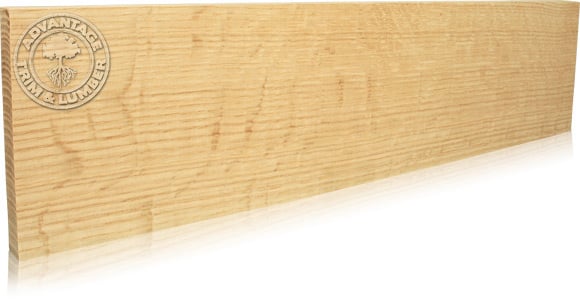 Above: Quarter sawn wood photos shows the flecks & ribbons associated with this special cut of lumber.
Quarter Sawn vs Plain Sawn