Rift Sawn
Discover which sawn lumber is right for your next wood working project.

Rift Sawn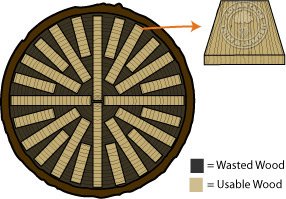 Milling rift sawn lumber takes more time and labor. It also has unique benefits over quarter and plain sawn lumber. Furniture makers depend on this cut of wood for the vertical grain that is shown from all sides. This linear grain pattern is achieved by milled perpendicular to log's growth rings. The log is milled carefully on an angle between 45° to 75°.
Rift sawn lumber is dimensionally superior to both plain sawn and quarter sawn lumber. However, they also produce the most waste. As you can see from the diagram to the left, there is nearly as much waste produced as their is usable planks. Because of the cost to produce and the cost of waste, rift sawn lumber will cost more per board foot than either quarter sawn and plain sawn lumber.
Interested in purchasing rift sawn lumber planks for your project? Contact us today...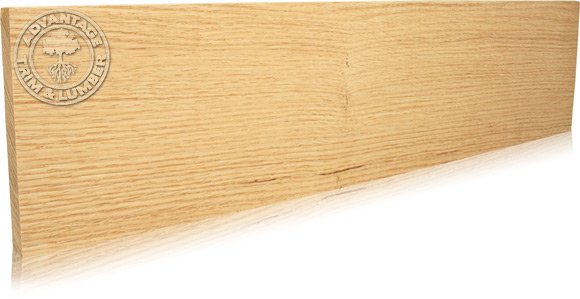 Above: Rift sawn lumber shows vertical lines and is ideal for furniture legs and other linear parts.