Brazilian Teak Decking (Cumaru Decking)
See why Brazilian Teak (aka
Cumaru Decking
) is an exceptional & affordable decking material.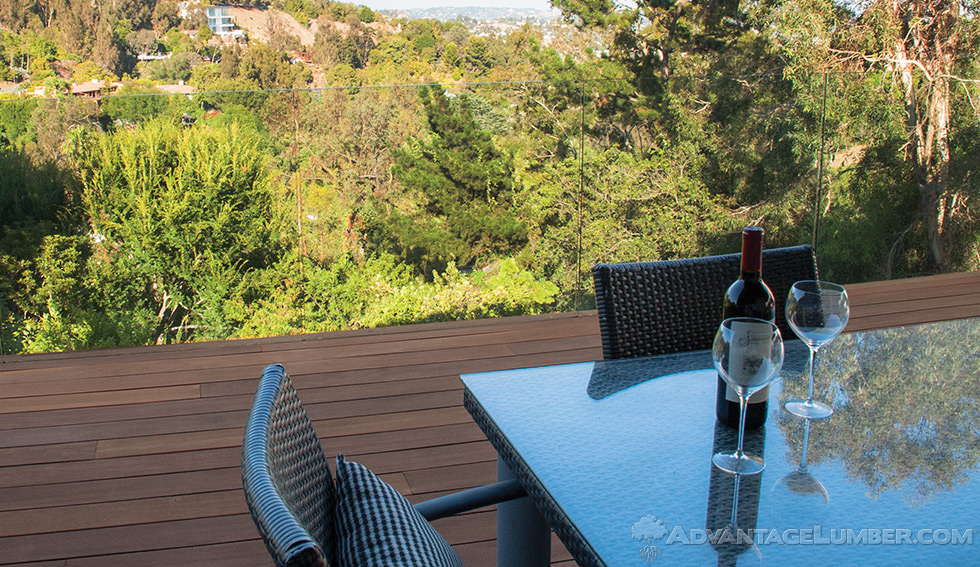 Brazilian Teak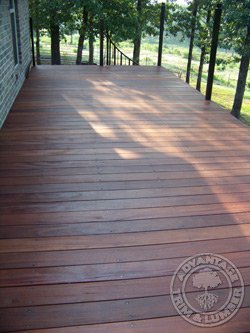 BRAZILIAN TEAK and Cumaru are both common names for the species known as Dipteryx Odorata. Brazilian Teak is famous for being one of the world's premier exotic flooring options. With vivid colors ranging from golden brown to mahogany red, Brazilian Teak provides homeowners across the world with a durable and attractive interior surface. However...
DID YOU KNOW...
Brazilian Teak is also one of the most beautiful and affordable hardwood decking options available?
IN FACT...
Brazilian Teak decking is over three times harder and stronger than its more expensive rival, Burmese Teak. Moreover, our Brazilian Teak decking provides an ultra-low maintenance decking solution that is as beautiful as it is durable!
WHY?...
Is Brazilian Teak a better value than Burmese Teak? Scroll down to the chart below to discover the reasons why Brazilian Teak is a much better decking option than traditional Teak.
Check Out These Great Brazilian Teak Videos!
Learn the advantages of building with 1x6

® Pregrooved and 5/4x6 Tongue & Groove Cumaru Decking from AdvantageLumber.com. See how one Atlanta contractor transformed his client's back porch and deck with one of the world's most beautiful hardwood deck materials.
Check out the story below in this video:
How Does Brazilian Teak Compare to "Traditional" Teak?
BRAZILIAN TEAK DECKING

TEAK DECKING

Smooth and vivid golden brown to reddish brown color with a very distinguished grain pattern.
APPEARANCE
Uniform tan to brown without markings. Grain is usually straight to slightly wavy.
3540 lbs
JANKA HARDNESS
1050 lbs
50+yrs with no chemical treatment
LIFESPAN
10 - 15 years with no chemical treatment
Strong scratch resistant surface
DURABILITY
Middle-of-the-road durability. Weathers fast especially in coastal conditions.
Exterior Decking, Boat Decking, Siding, Interior Flooring, Docks
USES
Interior Flooring, Boat Decking, Siding, & Docks
Average cost of a 1,000 sq ft. Brazilian Teak Deck made with 1x6 decking = $5,000 (approx.)
COST
Average price of a 1,000 sq ft. Burmese Teak deck = $20,000 (approx.)

*CHOOSE BRAZILIAN TEAK OVER TRADITIONAL TEAK & SAVE THOUSANDS OF DOLLARS*
Brazilian Teak Pricing & Technical Information

GET MORE FOR LESS!!! - 1x6

® IS YOUR BEST DECKING OPTION
Nearly the strength of 5/4x6, nearly the price of 1x6!
*The added thickness of Advantage 1x6

® decking gives your deck extra strength, with very little added cost.
Cumaru 1x6 ® Standard
Learn more about

® decking.
21mm x 5 ½″
21mm x 5 ½″
Cumaru 1x6 ® Tongue & Groove

Learn more about

® decking.
¾″ x 5″
AdvantageLumber.com carries Brazilian Teak (Cumaru) in all the sizes and profiles you need to get your exterior deck or siding project off the ground.
Click for our complete Brazilian Teak (Cumaru) pricing and technical information.