Wholesale Decking
We offer wholesale decking to our customers around the globe!
Wholesale Decking
Wholesale decking is available through Advantage Lumber, LLC With access to our extensive inventory of exotic decking, you can provide your customers and clients with the world's best decking products.
All of the premium grade wholesale exotic decking and lumber is always offered at the ABSOLUTELY lowest possible pricing!
WHOLESALE DECKING CONTAINER SPECIAL
Take advantage of our buying power with these wholesale container specials! Here is a small sample of our daily container specials: CONTACT US FOR THE LATEST SPECIALS!!
Find out how much decking is in a container. Other sizes & species are available and can we can custom mill to your specs.Subject to prior sale. These are all 40' containers. If you don't see an item that you're looking for, let us know. We have other species & sizes available.
SAVE MONEY & BUY LEGALLY SOURCED HARDWOOD
Click to download our special report: How Lumber Brokers & Traders Rip People Off
Learn the tricks that brokers pull to make profits while leaving you on the hook if anything goes wrong.
Call 941-388-9299 for all your international and/or wholesale decking needs.
4 Unique Exotic Decking Species Available For Wholesale

Ipe Decking

Tigerwood Decking

Cumaru Decking

Garapa Decking
Of course we are able to offer our normally stocked decking lines (Ipe, Cumaru, Tigerwood, and Garapa) at wholesale pricing... Below you will find some additional species of decking that we have access to that we sell in wholesale quantities only.
SPECIAL ORDER SPECIES OF WHOLESALE EXOTIC HARDWOOD DECKING INCLUDE: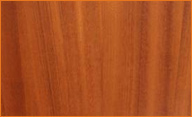 A stunning golden tropical hardwood from Brazil. This hardwood starts out light yellow and turns a deep gold/russet color when exposed to sunlight. With a Janka hardness rating of 2220, Tatajuba is naturally resists termites, mold, and fungus. Tatajuba is almost twice as hard as Teak and has a natural resistance to insects, mold and fungus.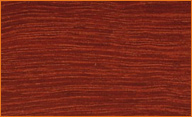 With a Janka Rating of 3190, this Brazilian redwood is almost three times as hard as red cedar. People who buy wholesale Brazilian Redwood are buying a money-saving hardwood with superior resistance to insects, mold, fungus and decay. The beautiful dark red to reddish brown is ideal for many commercial and municipal applications including boardwalks, walkways, and bridges.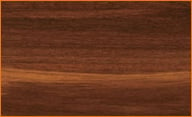 Very popular in Europe, Sucupira is featured in many high-end flooring and decking applications. Sucupira is going to impress the even the most picky clients. An extremely durable Brazilian hardwood, Sucupira has a Janka rating of 2700 and tan to dark brown color tones with varying black streaks. As with all the wholesale decking that is offered, Sucupira features natural resistance to insects, mold, fungus and decay.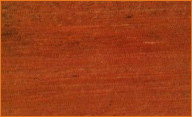 This hardwood has a great reputation across the world and is used in many applications that call for durability and resilience. Engineers choose Angelim Vermelho for use in bridges, flooring, decking, posts, ship building, thanks to its high strength and mechanical properties. With a Janka rating of 1460, the high density levels contribute to the wood's natural resistance to insects, mold, and decay.
You can contact our Wholesale Decking department at

.
International Customers Please Call Us At:

International Wholesale Decking Contact Form