Ipe Wood Decking
Ipe wood is perfect for ocean & salt water areas
| | | |
| --- | --- | --- |
| | Find Out MORE About Ipe Wood: | |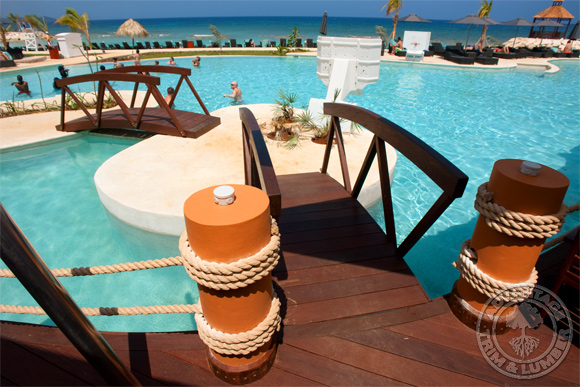 Resort Wood Decking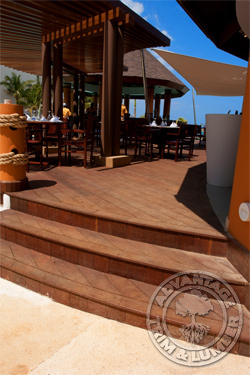 Sea, Sun, Sand and Ipe Wood – A Perfect Match
Elements like salt water, sea air, and the sun's rays can decimate artificial decking materials like composites and PVC. Even hardwoods like redwood and cedar wear and fade faster in tropical climates. On the other hand, Ipe wood excels in these conditions. Is it any wonder why the Secrets Resort in Jamaica decided to use our Ipe wood decking?
Vigorously tested by the US Naval Laboratory and the US Forest Laboratory, test after test prove that Ipe is one of those rare woods that have qualities and benefits that are pretty remarkable. What's the secret to this exotic hardwood's success? The natural oils, grain, and density allow an Ipe wood deck to have maximum resistance to common problems like mold, decay, and insects.
All of these hidden benefits are nice. But, let's be honest; at the end of the day, the builder of the Secrets Resort chose Ipe for its look.Warm and lush reddish brown colors create outdoor spaces that are bold, and yet welcoming to guests from all over the world. Moreover, the wood's versatility allow it to be used for bridge material, siding, gazebos, and other decorative elements. See more pictures of Ipe wood decking in Jamaica's Secret Resort Project Page.
Are you ready to install natural decking material that lasts? Contact us today.
| | | |
| --- | --- | --- |
| | Find Out MORE About Ipe Wood: | |