Featured Decking, Flooring, & Siding Projects
See what our customers have done with our Decking, Flooring, and Lumber.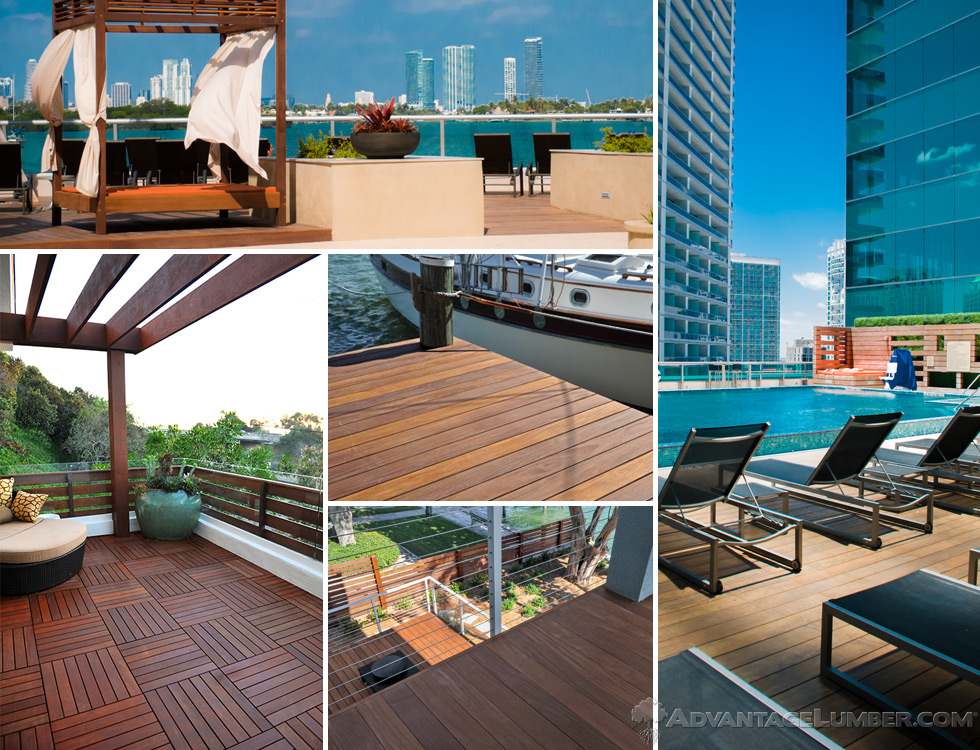 Customers from across the world have shared with us the amazing things they've built with our Brazilian decking, flooring, and siding.
We're proud to share with you some of the outstanding decks, floors, and exteriors that feature our Ipe, Tigerwood, Cumaru and Garapa wood. Projects that feature our Exotic Hardwood Decking, Flooring, & Siding material include:
DOMESTIC PROJECTS:
COMMERCIAL / GOVERNMENT PROJECTS:
INTERNATIONAL PROJECTS:
See more Tigerwood, Garapa, and Ipe Pictures
Are you an AdvantageLumber.com® customer? Do you want your home or business project featured?
AdvantageLumber.com customers can email us pictures along with a description of the project.